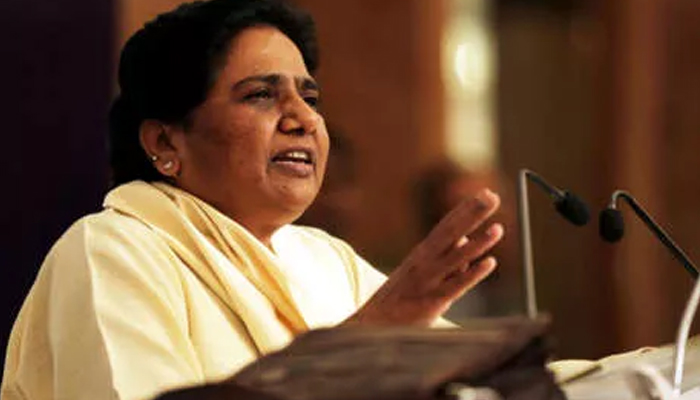 Lucknow: Mayawati, the national chairperson of the Bahujan Samaj Party, termed the Supreme Court's order to withdraw the cases filed against migrant workers as timely, correct and commendable. Along with this, she has demanded that all state workers should be provided employment in their own state as per their merit.
Supreme Court's order is correct and praiseworthy:
The BSP Supremo on Wednesday said that due to the Corona epidemic and the lockdown, the cases have been withdrawn against the unemployed laborers who have not been able to follow the rules literally while returning home thousands of kilometers away and unemployed, Supreme Court's order to withdraw them, correct, timely and praiseworthy.
ALSO READ:  DMK MLA J. Anbazhagan dies due to Covid19 in Chennai
1.कोरोना महामारी व लाॅकडाउन के कारण बेरोजगार व बेसहारा होकर जैसे-तैसे हजारों किलोमीटर दूर घर वापसी करते समय नियमों का अक्षरशः पालन नहीं कर पाने वाले मजलूम प्रवासी श्रमिकों के विरूद्ध जो मुकदमे दर्ज किए गए हैं उन्हें वापस लेने का मा. सुप्रीम कोर्ट का आदेश सही, सामयिक व सराहनीय।1/2

— Mayawati (@Mayawati) June 10, 2020
Arrangement of employment for migrants is commendable:
Simultaneously, the decision of Supreme court for migrant workers who came back home to arrange employment by assessing their qualifications in their home state is commendable. The court's directive was also very welcome. In this regard, now governments should start taking concrete action without any seriousness and sensitivity, this is the demand of BSP.
ALSO READ:  Total number of Corona cases in India climbs to 2.76 Lakh
Mayawati welcomed the decision of the supreme court of India for migrants. She also suggested that Govt should start the process without any delay.
In past, The BSP supremo commended on the border dispute with the neighboring countries of China and Nepal, also called the allegations and counter-allegations between the BJP and the Congress against the national interest. Mayawati has also demanded a CBI inquiry to investigate the cases of recruitment of 69000 teachers in UP.
ALSO READ:  This is not the right time for politics says CM Kejriwal
Stay tuned with the newstrack to get fastest updates. Click @englishnewstrack to follow us on Facebook and @newstrackmedia to follow on Twitter.
Keep yourself updated with latest news through Newstrack App. To download App from Google Playstore visit here - Newstrack App