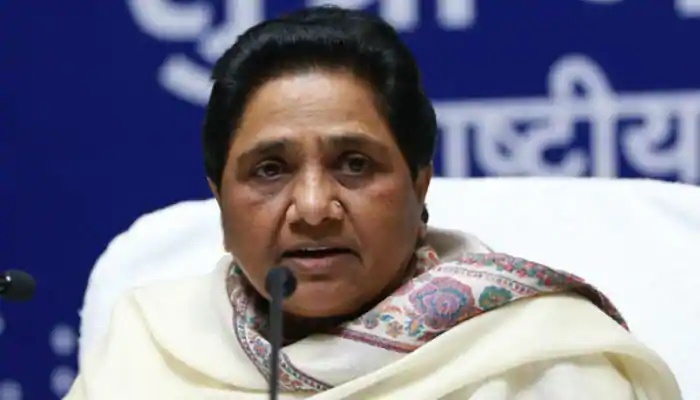 Mayawati (File Photo)
Lucknow: Bahujan Samaj Party national president Mayawati made a major attack on the Yogi government of UP. The very next day, the BSP supremo Mayawati has questioned the government's announcement of 'Mission Durachari'.
Mayawati against Mission Durachari:
UP government announced that posters of molesters, rapists will be put up on the roads around the city. Mayawati has surrounded the Yogi government in the cases of crimes with Dalits and women in UP constantly, and said that how such law and order work.
The BSP supremo tweeted on Friday and said that despite the eternal announcements and instructions of the UP government. Incidents of injustice, atrocities on Dalits and women, rape and murder etc. are not stopping.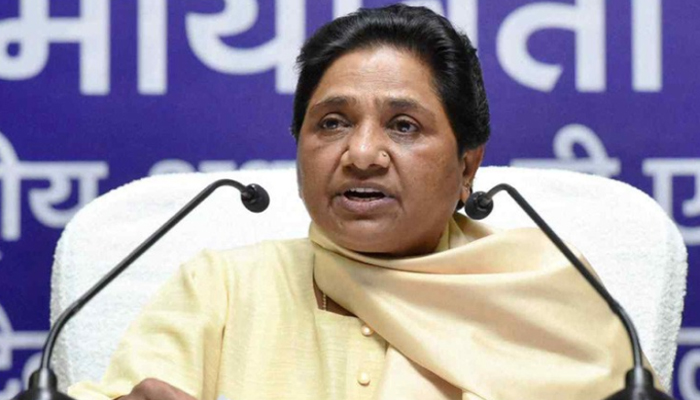 ALSO READ: Live: Bihar Polls in 3 phases on 28th Oct, 3rd & 7th Nov- Election Commission
Girls are scared in UP: Mayawati
It is natural to question the intention of the government. Particularly, it has become difficult for the girl students to leave the house, so what law and order work?
The Yogi government of UP, while expressing strong resentment over the increasing crimes against women in the state, on Thursday directed the authorities to take strict action against the lynching and habitual misdemeanors of molestation.
ALSO READ: Ranveer Singh asks NCB to allow him to join Deepika during interrogation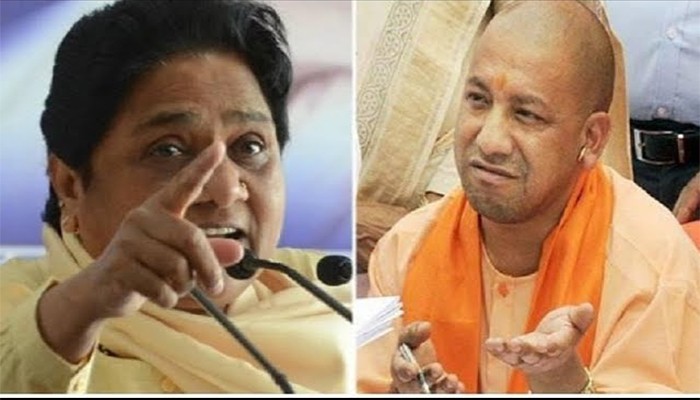 Operation Durachari of CM Yogi:
Uttar Pradesh CM Yogi Adityanath has taken a very appealing decision for the women of the state. CM Yogi Adityanath has made a big announcement to end crimes against women. In such a situation, if anyone is caught molesting or abusing women in UP, the posters of that criminal will be put up all over the city.
The Yogi government of the state had also taken similar concrete steps earlier during the violence against the Citizenship Amendment Act (CAA).
No place for criminals and molesters:
Earlier, Chief Minister Yogi Adityanath was not willing to spare anyone. Who committed violence in UP during a protest against the Citizenship Amendment Act. CM Yogi Adityanath, after putting photos of vandalists in hoardings at various places in Lucknow. Those described the accused as dangerous with the corona virus.
At that time, CM Yogi Adityanath had said on putting up posters of rioters in Lucknow that such people are enemies of humanity. All these people are also dangerous with corona virus. The corona virus is a threat to humanity and those who have posters in Lucknow are also big enemies of humanity. Their real face is a threat to the whole society.
ALSO READ: Live Bharat Bandh: RJD Leader Tejashwi Yadav takes part in protest
Stay tuned with the newstrack to get fastest updates. Click @englishnewstrack to follow us on Facebook and @newstrackmedia to follow on Twitter.
Keep yourself updated with latest news through Newstrack App. To download App from Google Playstore visit here - Newstrack App