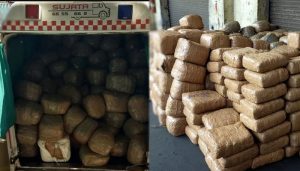 Directorate of Revenue Intelligence, on Saturday, have seized 1813 kgs of  cannabis worth Rs 2,71,95,000 from an ambulance in port city of Andhra Pradesh, Visakhapatnam.
New Delhi:  Taking  a serious note of the sudden rise in  retail prices of some commodities this month, the Centre  has decided to  go deep into the  issue and  find out  if it is a handiwork  of some hoarders and profiteers. It may take the help of Directorate of Revenue Intelligence (DRI) and Intelligence Bureau …
Continue reading "Centre takes a serious view of sudden increase in prices"