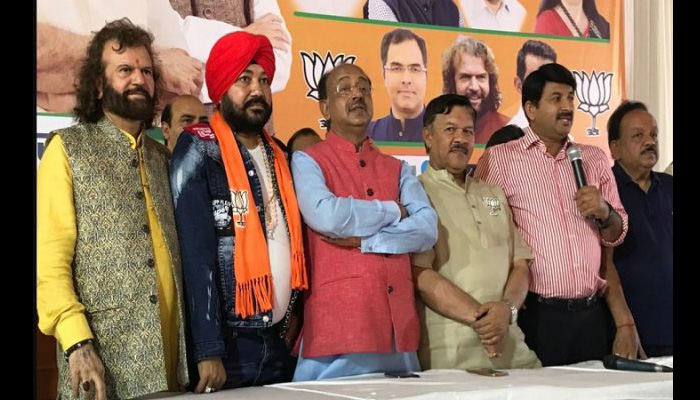 BJP turns a celebrity hub, one more from Bollywood joins party
Lucknow: The Bharatiya Janata Party is now becoming a celebs mouth-piece as Daler Mehndi, soon after actor Sunny Deol joined the party in presence of Delhi BJP chief Manoj Tiwari and Union minister Vijay Goel.
ALSO READ: Cyclone 'Fani' to hit Tamil Nadu and Andhra Pradesh on this date
BJP's candidate from northwest Delhi constituency Hans Raj Hans, Union minister and Chandni Chowk candidate Harsh Vardhan and other party leaders were also present.
The famous Punjabi singer  was in the news for his alleged involvement in human trafficking. A court had last year suspended a two-year jail term awarded to the singer in the case.
Patiala police had registered a case against him and a few others on a complaint filed by one Bakshish Singh, while some more complaints came up levelling charges of fraud against them.
ALSO READ: India needs to create millions of jobs annually for working population: Book
The complainants had alleged that Mehndi and his brother, 'Mika Singh' had taken 'passage money' from them to help them migrate to the US illegally, but failed to do so.
Daler Mehndi's daughter is married to a son of Hans Raj Hans.