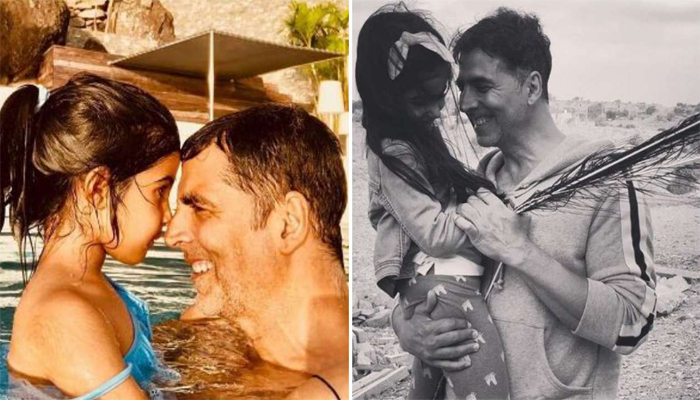 Akshay Kumar talks about paparazzi affecting his children
Lucknow: Celebrities in India, as well as worldwide, attract a lot of attention whenever they step out of their homes. They enjoy the love of their fans of course, but more often than not, the constant media glare turns out to be a bane.
ALSO READ:Rishabh Pant says aiming for fresh start with South Africa series
There have been instances of stars asking photographer to back off, especially when it comes to the safety of their kids. But paparazzi is everywhere. Recently, Shah Rukh Khan spoke about how his daughter was not comfortable when the paparazzi gathered around and clicked pictures of her.
More recently, Akshay Kumar spoke about how the camera glares affected his children.
He shared how his daughter Nitara doesn't like to join her parents for dinner in order to avoid the camera. Similarly, Aarav abstains from family outings to steer clear of the media.
In an interview with Hindustan Times, he said "It breaks my heart to hear my six-year-old daughter say she doesn't want to come out to dinner with her family because the paparazzi will be there and she doesn't like the flashing lights. Or Aarav not wanting to come for a movie because he just finished training and he doesn't want to have to deal with people saying he looks tired or sweaty on Instagram and I really don't blame them."
He further said that he signed up for the constant attention when he chose to become an actor, but not his kids. Their privacy needs to be respected. As a parent, he teaches his kids that it's their choice whether or not they want to be offended by what other people say.
ALSO READ:Netflix and Directer of SOTY ties knot of long-term partnership