Kapil Sharma talks about his perfect bond with Sunil Grover
Kapil Sharma opened up in a chat recently and expressed his love to work with ex co-star Sunil Grover
Mumbai: It became talk of the town when news of Kapil Sharma and Sunil Grover 's cold war came in front of the fans. However, in a recent chat, Kapil couldn't stop pouring his feelings for ex co-star Sunil Grover. He said that he would love to share screen again with him in times to come
Current Relations between the two
Kapil said even if the duo went from a sour phase of relation, it hasn't affected their overall friendship. He also spoke that they have been sending wishes to each for various projects and achievements. The two were seen together in Gurdas Maan's son's wedding and also at another wedding in Delhi.
Complimenting Grover, Kapil said that he is a very fine actor and they share a unique bond. They share a certain level of telepathy and that is the reason,they don't have to work too hard when doing together. Kapil added that he is all ready to pair up with him if any golden opportunity strikes them.
Kapil Sharma came up with the fact that there's a lot to learn when you work with different people. The same thing goes with Grover, he has learnt a lot from him as well.
Kapil Sharma and Grover were seen starring in Comedy Nights with Kapil and The Kapil Sharma Show together. The epic comic timing between the duo was bang on and it resulted in grabbing significant TRP that time. Different characters presented by Grover won million hearts and the show went on to become popular among all the age groups.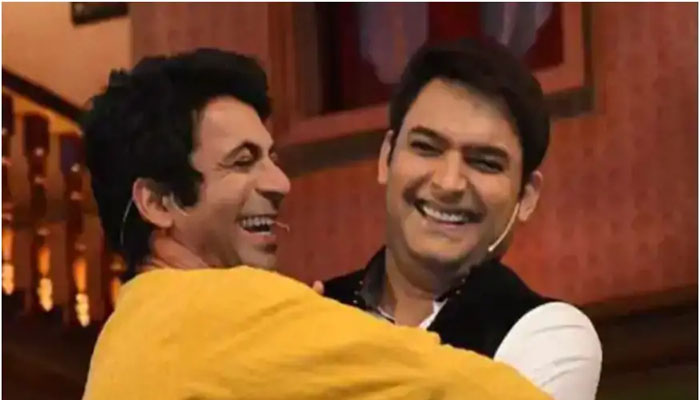 Kapil also underwent through some rough phase of his life post his split with Sunil Grover. However he accepted that life has been better after his wedding with beloved Ginni Chatrath and the duo have been blessed with baby girl last December.
Also read :Pandya ditches Rohit Sharma; picks Gayle for his Gully Cricket team