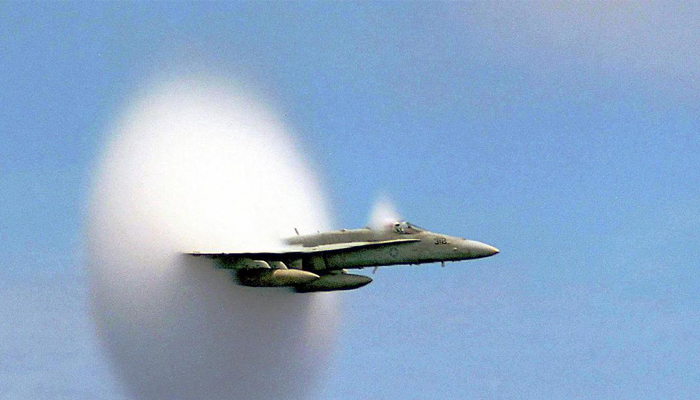 Blast sound heard in Paris; French Police informs 'It was Sonic Boom' (PC: Social Media)
Paris: Somewhere in the midst of the corona virus pandemic, natural disasters are causing havoc. Meanwhile, in the French capital Paris on Wednesday, a loud noise shook the entire city. However, it was later discovered that the explosion sound came from a fighter jet.
Blast sound in Paris:
The sound of such a blast occurred in the capital Paris as if suddenly a big accident like Beirut happened in Paris. But nothing happened and when the city police made it clear that there was no explosion here, people came to life and breathed a sigh of relief.
According to the latest information received, people were blown away after a loud banging sound in Paris on Wednesday. People felt that any disaster had come on the city. Because of which scared people started calling Emergency Services also. Movement of houses and buildings was also recorded.
ALSO READ: United Nations meeting that began with unity concludes with divisions
Not blast but it was Sonic Boom:
But later it was again revealed that this was not a blast, but it was Sonic Boom. Police said that the explosion occurred due to the breaking of the sound barrier of a jet plane. Let me tell you, when a jet flies faster than the speed of sound, there is a blast called sonic boom.
It has come to the fore that a loud bang-like sound was heard while a fighter aircraft was passing through the sky in Paris. The explosion in the capital was so strong that its echo was heard all over Paris. Many people in the suburbs around Paris also heard this voice.
ALSO READ: Pakistan govt to push for Nawaz Sharif's deportation from UK
Police Department confirmed the news:
The local police department gave this information through their official Twitter account. The Paris police has confirmed that the explosion was caused by a fighter aircraft crossing the sound barrier. It was not a blast. The police also appealed to the local citizens not to block the emergency lines.
ALSO READ: Babri Masjid Demolition Case: Five major points made by Judge in verdict
Stay tuned with the newstrack to get fastest updates. Click @englishnewstrack to follow us on Facebook and @newstrackmedia to follow on Twitter.
Keep yourself updated with latest news through Newstrack App. To download App from Google Playstore visit here - Newstrack App