An illegal slaughter house in Jaitpura locality in Varanasi sealed
Varanasi: Living up to its promise, the new Uttar Pradesh government on Tuesday locked and sealed a slaughter house in Jaitpura area here .
A posse of policemen were present on the occasion to prevent any untoward incident. The slaughter house is claimed to be 150 -year-old.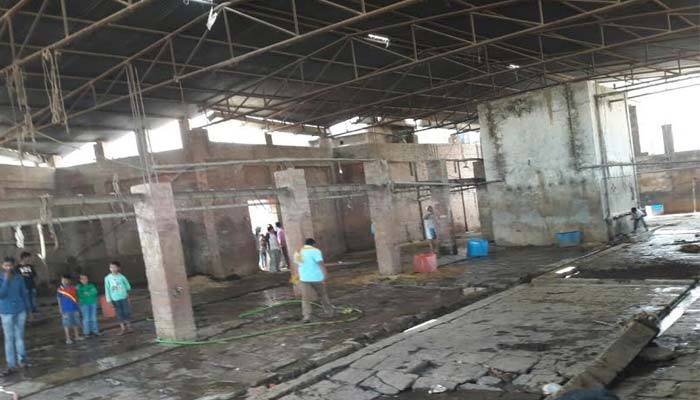 The government has also taken steps to close other slaughter houses set up in different parts of the state.
The owner complained that it was his only source of income and that he would have to struggle hard to provide two square meals a day to the family.
Also read: I came in between Akhilesh and Rahul, says UP CM Yogi Adityanath