BHU launches app that blocks porn websites, plays bhajans
Varanasi: In a revolutionary development, a doctor at the Banaras Hindu University (BHU), in assistance with a programmer, has developed an application that will block the access to porn websites.
The much-appreciable application, named Har Har Mahadev, will not only block the access to the pornographic websites but will also begin playing a Hindu devotional song whenever the attempt will be made by the user.
The developers of the application are Ankit Srivastava and VN Mishra, who is a neurologist and describes himself as a 'sociologist, social awakener' and an anti-pornography crusader.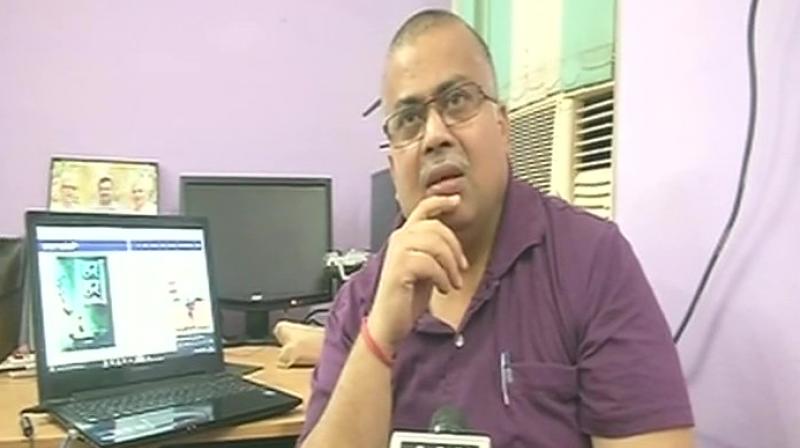 "By next month we will give a religion option. For example, if a Muslim tries to open (a pornographic website) then 'Allah-hu-Akbar' will be played, similarly chants of other religion will be loaded as well," Mishra said while telling about the app.
Lauding the app, the Medical Superintendent of BHU, OP Upadhyay, said, "This is a very good step, it will help curb the corrupted mentality being spread in society. This is the land of Madan Mohan Malviya, hum maryadaon ke pujari hain (we worship dignity)."
The application has so far only been released on Microsoft Windows platform and it claims to be in the beta phase for now.
"Are you overwhelmed by the internet of today? Is the onslaught of trash and inappropriate material bombarding your family? Har Har Mahadev understands why today's families have trouble logging on; with all the pornography, violence, and vulgar messages, it would seem easier to simply stay off the internet," says the About section of the website.
Also Read: Facebook launches new tools for video creators
Mishra said the programme can block over 2,000 websites.
This, however, cannot be described as first of its kid idea, as far as blocking the porn sites is concerned. But what makes the application peculiar is that it will start playing bhajans whenever anyone tries to access porn.
Social media has gone crazy since the news broke out and people from all across the country are wondering how the things are going to be once the app hits the Android platform.