BHU girl tonsors hair to protest against indecent behaviour
Varanasi: In discomfiture to the administration few hours before the Prime Minister Narendra Modi's visit, the girls of famed Banaras Hindu University have staged Dharna in the campus, protesting against the indecent behaviour they have to face inside the premises of the Triveni Hostel, alleging that the proctorial board is also involved in it.
Akansha Singh, a Fine Arts student, went bald in protest alleging that the girls have to face harassment and eve-teasing almost everyday inside the university campus.
It has also been alleged that the activities take place in front of the proctorial board members. "The members too are involved in these kind of activities, so the board is not taking any action against anyone. We face these men almost everyday," a female protester stated while further telling that their complaints remain unheard every time.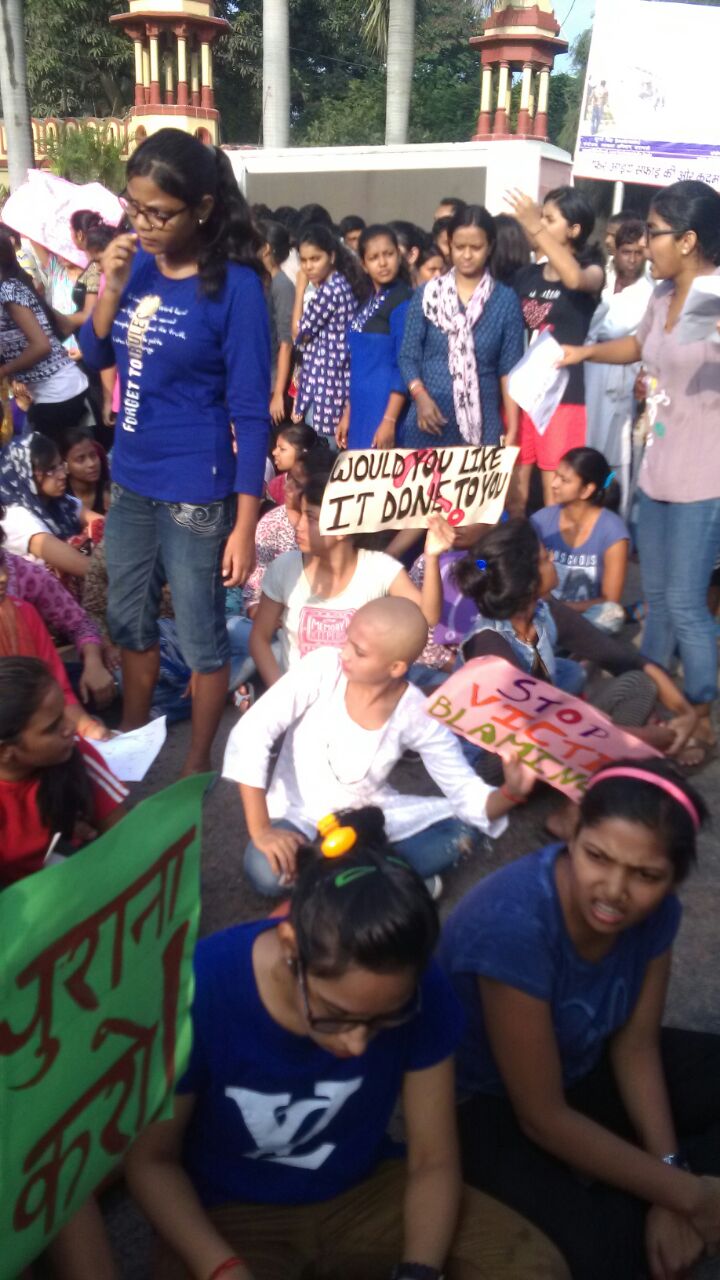 Chief Proctor gets angry at girls...
The girls alleged that when they complaints against this behaviour to Chief Proctor ON Singh, he blamed them only, saying that they should not leave the premises in the evening. "He was angry on us. He blamed us for such behaviour and said that no girl should leave hostel after 6 pm.
Also Read: PM Modi to flag off Mahamana Express on Friday from Varanasi
What BHU PRO has to say?
BHU PRO Rajesh Singh gave a very weired reply when asked about the matter. He said that the administration, students and everyone at BHU is a family and these kind of stuff do take place when people are together for a long period of time.
"We all are a family. Things like these do happen and we can solve the issues after discussing the matter calmly,"said the PRO.
Singh, however, said that BHU has proper security arrangements and no one is unsafe here.