Communal violence breaks out in Kanpur, stone pelting mobs torch vehicles
Kanpur: Communal tension flared up again between Hindus and Muslims in Kanpur on Sunday when rioters torched several vehicles and pelted stones over police.
The communal tension was sparked off when people of Muslim community came out on the streets and blocked roads during Ram Navami procession. Things turned uglier when both Hindus and Muslims hurled stones at each other.
Police resorted to lathicharge to get things under control. There were reports of some people sustaining injuries in the violence in the evening.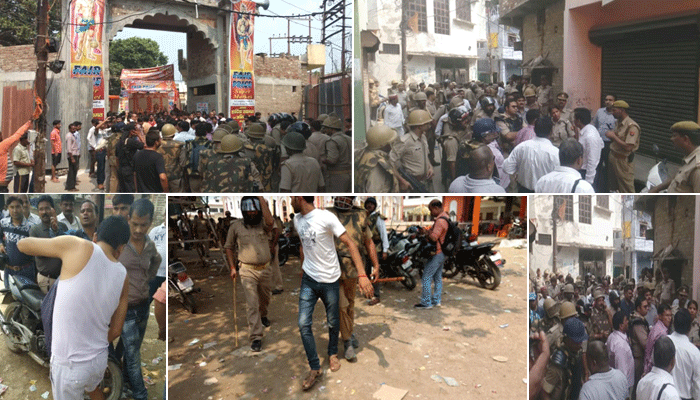 With tense situation prevailing in Ravatpur village and near Juhi police station more security personnel from neighbouring districts were deployed at troubled pockets.
ADG (law and order) Anand Kumar said that Muslims took out the procession where Hindus were performing the ritual of idol immersion.
DM Surendra Singh and DIG Sonia Singh have rushed to Kanpur to take stock of the situation.
Also read: Lucknow: Mourning processions taken out on Muharram, children take part
Muslims, however, blamed Hindus of tearing up of religious posters. The situation turned uglier when agitators demanded action against the culprits and staged a protest. By the evening, the situation had worsened with groups of rioters taking to the streets and indulging in heavy brick-batting and firing.
It may be mentioned here that Ram Navami and Muharram processions have often led to communal tensions in Uttar Pradesh's Kanpur.