In view of Friday prayers high alert in UP; Mobile internet services suspended
Lucknow: Violent demonstrations against Citizenship law have disrupted normal life in Uttar Pradesh, where in the violent protest at least 19 people lost their lives, while, 1,100 have been booked for creating ruckus in the state.
At the same time, when the nawabi city has been burning under violent protest for almost a week, the state administration has taken several strict majors to control the situation. Keeping in view the Friday prayers, where a large number of Muslim gather in mosques to offer namaz, the state government has shut down mobile internet services in many cities of UP. The action has been taken after last Friday prayers where protesters had shown violent demonstration in several cities of UP.
In such a situation, today will be a challenging day for the UP administration, however, many cities are already on High alert and Section 144 had already been imposed in UP.
ALSO READ: Plane crashes in Kazakhstan; 9 reported dead among 100 on-board
Mobile Internet services are shut down in these cities:
Saharanpur (till tomorrow evening), Bulandshahar (till 5 am tomorrow), Agra (till 6 pm), Bijnor, Ghaziabad (till 10 pm), Deoband, Mathura (till 6 pm) , Shamli (till 6 pm), Sambhal (Internet off today), Muzaffarnagar, Meerut (till 8 PM), Firozabad (6 PM), Kanpur (9 PM), Aligarh, Sitapur (until further orders). Simultaneously, security arrangements are being increased in sensitive areas. Flag marches are being carried out by the police everywhere. Senior district officials are appealing to the Maulanas and leaders of Muslim organizations to remain calm.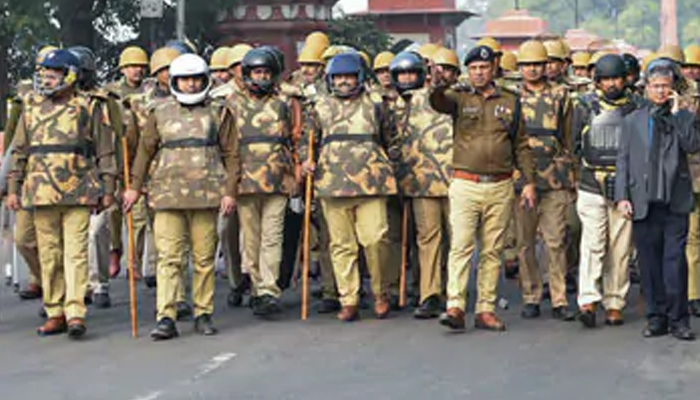 Instructions of SIT investigation
It is to be mentioned that so far 1,113 people have been arrested in Uttar Pradesh violent protest and more than 5,500 people were detained. In the meantime, DGP OP Singh has directed the SIT (Special Investigation team) investigation in the violent demonstrations carried out against CAA protest. SP level officer will be SIT head in every district. Also, there are instructions to create SIT in the districts headed by Additional SP Crime. In the districts where there is no post of ASP Crime, ASP City will head the SIT.
No arrest without proof
The order also states that no accused should be arrested without any evidence. No innocent should be troubled, meanwhile, anti-social elements are also being monitored. Police is also keeping an eye on social media and administration has urged people to avoid rumors.
ALSO READ: Maha: Headmaster held for molesting 14-year-old student