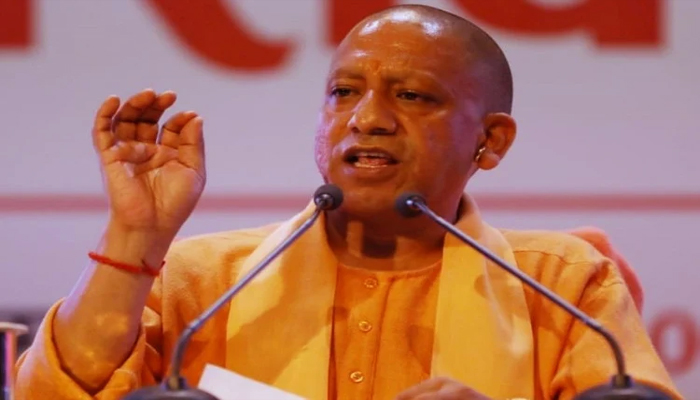 UP CM Yogi warns of strict action against 'Tandav' makers for Insulting Hindu Religion (File Photo)
Amid nation wide outrage over brutal rape and murder in Uttar Pradesh's Hathras, Chief Minister Yogi Adityanath on Friday said those who harm the honour of women will be given such punishment that will set an example for future.
Issuing a warning to those who wish to harm the "honour" of women, the chief minister said that the government will ensure exemplary punishment, which will set an example to the rest and act as a deterrent in future.
Yogi Adityanath:
Taking to Twitter, Yogi said, "Destruction is certain of those who even think of harming the honour and self-respect of mothers and sisters in UP." The UP government is committed towards the safety of women of the state, he added. Also, added that his government is committed towards the safety of the mothers and sisters.
ALSO READ: CM Yogi directs to safely conduct Civil Service Exams amid Corona Pandemic
उत्तर प्रदेश में माताओं-बहनों के सम्मान-स्वाभिमान को क्षति पहुंचाने का विचार मात्र रखने वालों का समूल नाश सुनिश्चित है।

इन्हें ऐसा दंड मिलेगा जो भविष्य में उदाहरण प्रस्तुत करेगा।

आपकी @UPGovt प्रत्येक माता-बहन की सुरक्षा व विकास हेतु संकल्पबद्ध है।

यह हमारा संकल्प है-वचन है।

— Yogi Adityanath (@myogiadityanath) October 2, 2020
Protesting SP workers lathi charged by UP Police
Samajwadi Party workers were lathi charged by the police in Hazratganj area in Lucknow on Friday. While they were taking out a protest march against the Hathras gangrape and farm laws. The march which started from the SP party office was supposed to end at the Gandhi statue in the city.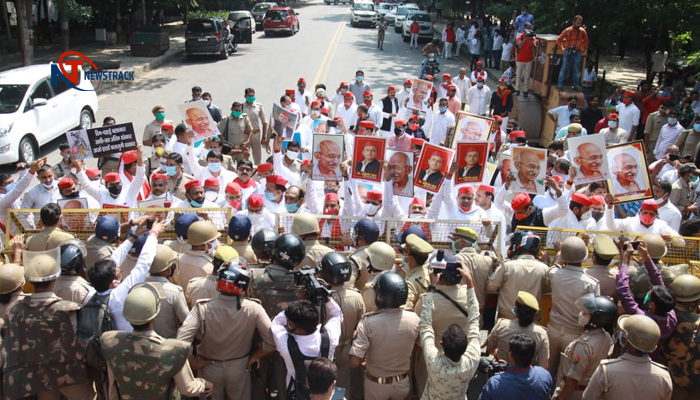 ALSO READ: Hathras gangrape: Protesting SP workers lathi charged by UP Police in Lucknow
There the MLAs and senior party leaders were scheduled to begin a 'maun vrat' (vow of silence). However, the protesters were stopped at Hazratganj crossing, where police had blocked the road with barricades. As the SP workers insisted on being allowed to move ahead. A heated argument between the two sides followed. After which police personnel resorted to lathi charge to disperse the crowd.
ALSO READ: Heinous crime against girls is shameful, Mayawati on Khargone Rape Case
Stay tuned with the newstrack to get fastest updates. Click @englishnewstrack to follow us on Facebook and @newstrackmedia to follow on Twitter.
Keep yourself updated with latest news through Newstrack App. To download App from Google Playstore visit here - Newstrack App