Don't call Akhilesh Yadav my step son, says teary eyed Sadhna
Etawah: An impassioned Sadhna Gupta on Sunday made an emotional appeal to the people not to call Uttar Pradesh Chief Minister Akhilesh Yadav as his step son.
"I feel saddened when people call me as Akhilesh's step mother. Akhilesh and my son Prateek are like my two eyes," said teary eyed Sadhna Gupta, wife of Samajwadi Party patriarch Mulayam Singh Yadav.
Also Read: Mulayam and Akhilesh sound contradictory on govt formation in UP
Sadhna was speaking to media, a rarity, after casting her vote along with her younger daughter-in-law Aparna Yadav at Mulayam's native village Saifai on Sunday during the third phase of Uttar Pradesh Assembly elections. "Please do not call me Sadhna Gupta, but Sadhna Yadav," she asserted.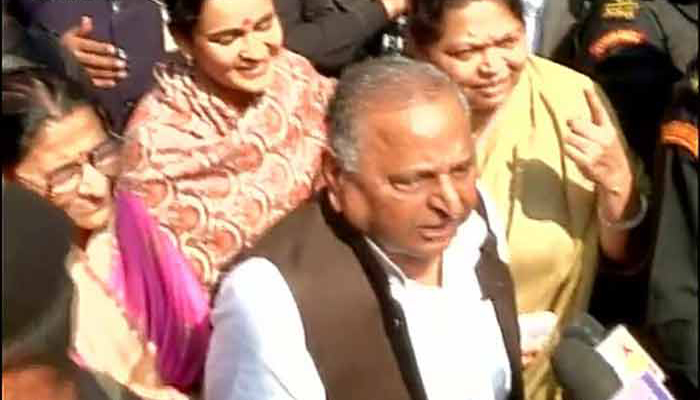 Sadhna's elder daughter-in-law and Akhilesh's wife Dimple Yadav also casted her vote in Saifai (Jaswantnagar constituency). "We should cast our vote for development. Let us be progressive and think about the future," she said after casting her vote.