UP CM presents Indian Flag to IPS Aparna Kumar ahead of Mount Denali summit
Lucknow: Uttar Pradesh Chief Minister Yogi Adityanath on Wednesday met IPS officer and mountaineer Aparna Kumar and wished her luck before she went to summit Mount Denali in Alaska (USA).
CM along with the state Health Minister Siddharthanath Singh presented DIG Aparna Kumar the Flag of India before she departs for scaling Mount Denali, the highest peak of Continent of North America.
After doing this she shall be the first bureaucrat in the history of India to successfully scale the Seven Summits.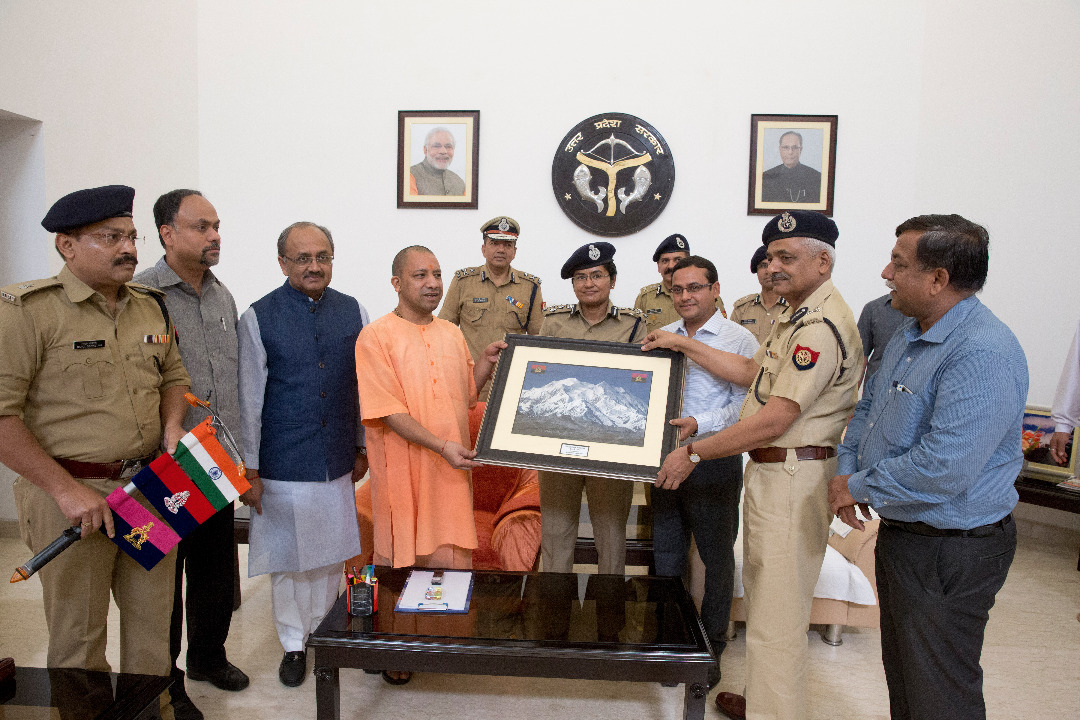 ALSO READ:
UP lady IPS officer crosses final frontier, scales Mt Everest
Mentioned below are the details of Aparna Kumar's successful summits:
Mount Kilinanjaro (Tanzania) on August 30, 2014 - highest peak of the continet of Africa

Carstensz Pyramid (Indonesia) on November 7, 2014- highest peak of Australia and Ociania region.

Mount Aconcagua (Argentina) on January 14, 2015- highest peak of the continent of South America.

Mount Elbrus (Russia) on August 7, 2015- highest peak of the continent of Europe.

Vinson Massif (Antarctica) on January 17, 2016- highest peak of the continent of Antarctica.

Mount Everest North face (China- Tibet) on May 21, 2016- highest peak of the world and the continent of Asia.
Awards and Citations
Directors Gold Medal in Political concepts and constitutions of India, 72nd foundation course, 2002, Lal Bahadur Shastri National Academy of Administration (LBSNAA), Mussoorie.

Vandana Malik Trophy, 2003, S.V.P. National Police Academy

The 51st batch of senior course officers for first position in unarmed combat 2003 SVPNPA, Hyderabad

Vandana Malik Trophy for dedication and hard work (2004) SVPNPA, Hyderabad.

Best Battalion Trophy was awarded to 9th Battalion PAC Uttar Pradesh on 13.12.2013.

Grade A certificate and trainee of best rope, basic mountaineering course, 2013, ABVIMAS, Manali.

Grade A Certificate, advnace mountaineering course 2014, ABVIMAS, Manali.

Uttar Pradesh Rani Laxmi Bai Bravery Award 2015

DGP Commendation Disc, 2016

Uttar Pradesh Yash Bharti Award, 2016