After Rahul Gandhi, INC Twitter handle also hacked
New Delhi: A day after official Twitter handle of Rahul Gandhi hacked, the miscreants hacked official Twitter handle of Indian National Congress (INC) on Thursday.
It came to light when tweets with abusive and objectionable language were found posted on INC India.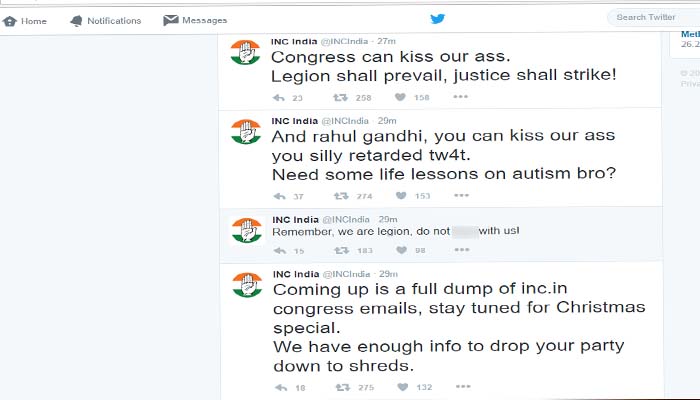 Earlier, on Wednesday, abusive tweets were posted at Office of RG, the official Twitter handle of Rahul Gandhi. According to a Congress spokesperson, the viewers have been advised to exercise their wisdom as the account is hacked by some unscrupulous elements.
Rahul's account was hacked on Wednesday night when such elements posted tweets with expletives which were subsequently deleted.
Reacting to this, Congress spokesperson Randeep Surjewala had tweeted, "hacking of @OfficeofRG proves lack of digital safety each one of around us."
Also read: Rahul Gandhi's Twitter account hacked; abusive tweets flashed