A melting pot of Hindustani classical music, Manipuri dance
New Delhi: The harmonious raagas of Hindustani classical music rendered by Saniya Patankar and the stories told by S. Karuna Devi through graceful movements of the resplendent Manipuri dance took audiences on an evocative journey here during Raza Foundations Uttaradhikar festival.
The Pune-based singer began her concert with the raag Lalita Gauri, an evening raag from the Jaipur Atrauli Gharana. Based on the bandish Pritam Saiyaa, Patankar's voice glided up and down the octaves at lightning speed.
Uttaradhikar, organised annually by the Raza Foundation, celebrates eminent gurus of Indian classical art forms who select one of their disciples to perform at the festival. In keeping with this Guru-Shishya parampara, Patankar chose the traditional Lalita Gauri, a raag she learnt from her guru Ashwini Bhide Deshpande, for her concert.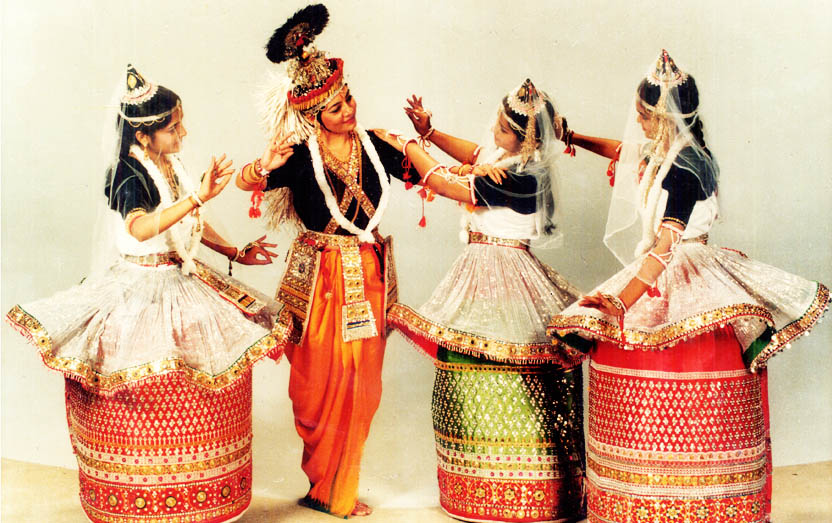 "Uttaradhikar is a great performance space. My guru's instruction has been to take into consideration the parampara, while simultaneously voicing my own thoughts through my compositions," said Patankar, who has taken rigorous taalim of 14 years from Deshpande, and used to travel weekly from Pune to Mumbai for her musical training.
ALSO READ: Cultural Hybridization and Global People
Patankar, who has to her credit 32 solo concerts in the United States and a music workshops at the University of Michigan, followed up raag Lalita Gauri with the drut bandish Devi Durge Bhavani in raag Gauri and a sargam geet. Her command on rhythm as well as complex taan patterns and sargam geet made for an intense classical music experience. Patankar ended her recital with a tappa composition in raag Kaafi.
The second leg of the concert featured Manipuri dance by Kolkata-based S. Karuna Devi, a disciple of Manipuri dance exponent Priti Patel. What helped Devi's recital stand out at first glance was her attire. The Krishna costume or Natabara Vesha for her first dance piece was both regal and dramatic. She donned the dhoti and angavastram for her second piece, while the traditional Manipuri phanek was her garment of choice for the concluding choreography.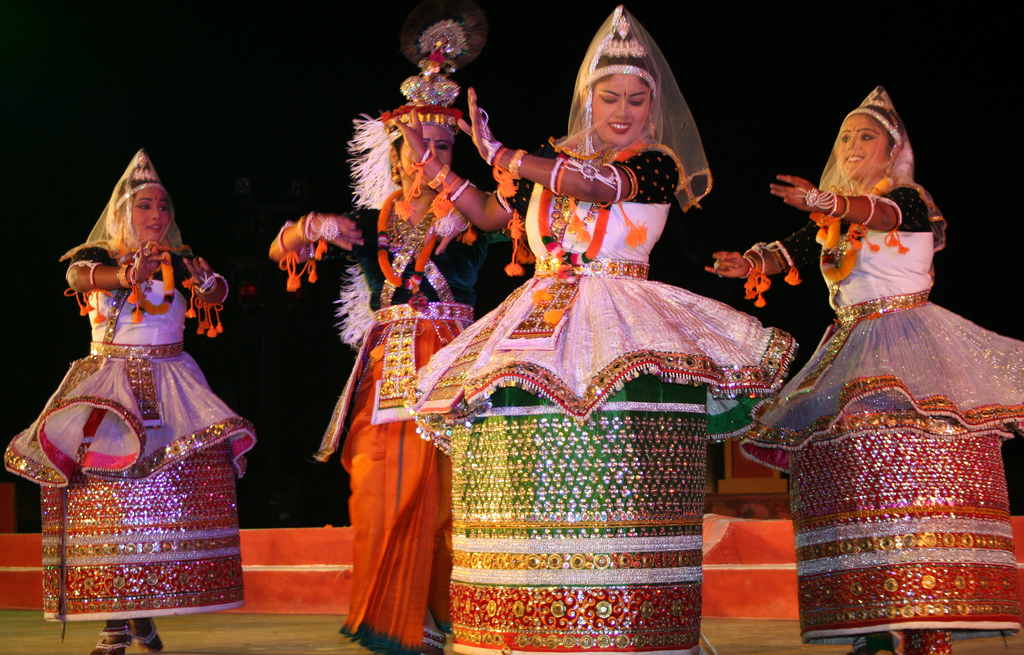 A trained dancer from the Jawaharlal Nehru Manipur Dance Academy, Imphal, Devi has been under the tutelage of Patel since 1998 and is currently head of the Ras Leela and Lai-Haraoba Department at Anjika Society for Manipuri Dance and Movement Therapy in Kolkata.
ALSO READ: Gandhi – a never-ending inspiration in the world of literature
"My guru is famous for her tandava style of dancing. I have tried to imbibe her signature tandava but I stick to a very fast-paced rhythm," said Devi, adding that the exposure she gained while working with other dance groups and watching contemporary choreographies under Patel, helped her grow as a dancer.
Raza Foundation's Uttaradhikar festival concluded on Thursday.