Mastani suits to Pathani attire, celebrate Eid the Nawabi style
[nextpage title="Next" ]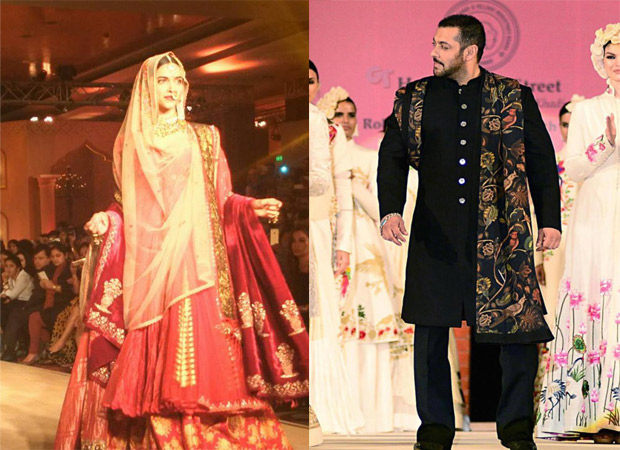 'Mastani Suits' and 'Pathani Kurta' favourite attires of Lucknowites
Lucknow: Celebrations, Decorations and smiles all around… Festivals have a strong bond with India and if it is the time to celebrate the festival of Eid one can never miss the preparations in the 'City of Nawabs'.
As the month of Ramzan comes close to its end, Lucknow is all gear up to delight its Rozedaars with different fabrics, accessories and Eid special items. While children and youngsters eagerly wait for their Eidi (gifts given by elders of the family), the craze of shopping is nonetheless in the older generations of Lucknowites.
Markets of Aminabad, Akbari gate, Nakkhas, Chowk, Molviganj, Nazirabad and name as many as you can, the old lucknow is flooded with different fabrics and accessories for all.
[/nextpage]
[nextpage title="Next" ]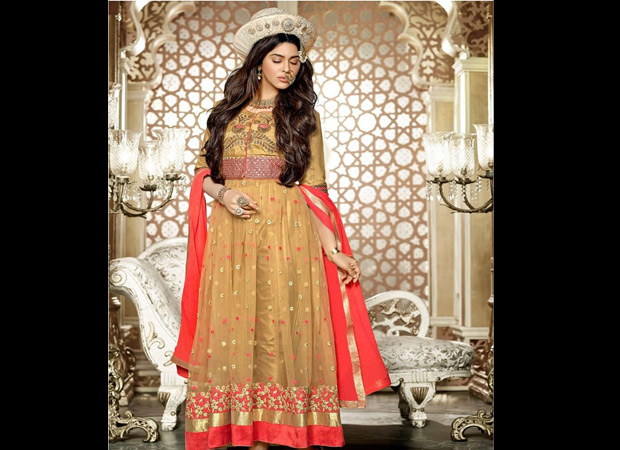 Mastani Suits
Mastani craze on 'Mast Girls of Lucknow':
While there are variety of suits available for females, Mastani suits have become the popular choice among the city girls.

Mastani suits are the Plazo suits worn by actress Deepika Padukone in her latest movie 'Bajirao Mastani'.

Sherullah Siddqui, a retailer in Aminabad's Mohan market, says, "This Eid, Mastani style suits are popularly demanded by girls." "These suits are mostly preferred for they are light weighted and females can carry them on other occasions and parties after the festival," he stated. Siddiqui said that while the starting range of these dresses is rupees 1000, the prices vary upto rupees eight to nine thousand.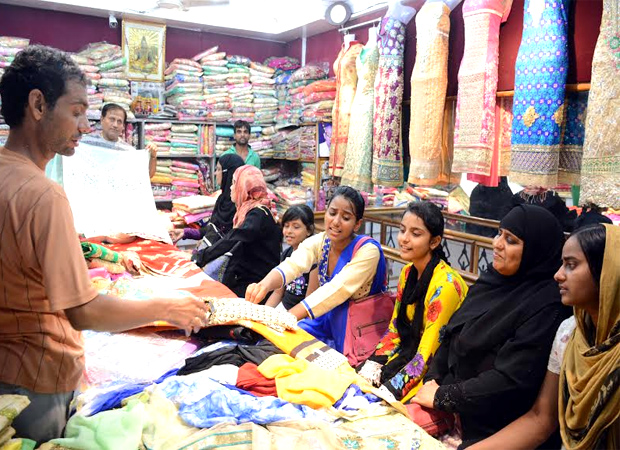 Girls shopping for the festival
[/nextpage]
[nextpage title="Next" ]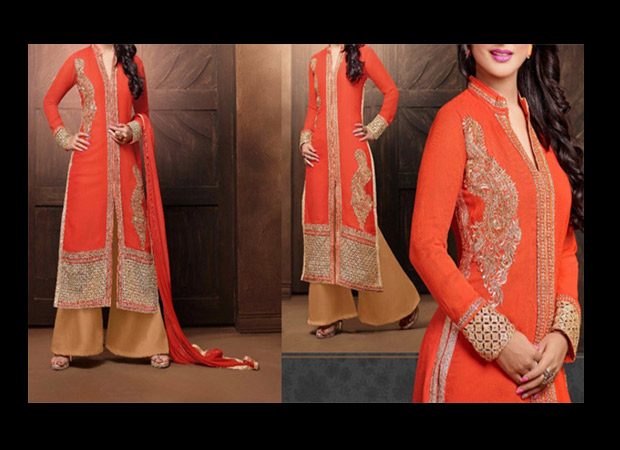 'Plazos' attracting large number of buyers
Stylish plazos win everyone's heart:
If you want to wear a stylish look that too not spending heavy bucks, then the simple plazo range in Pratap market is the best option for you. The price range starts from rupees 400 and these suits have a wide range of colours and patterns that attracts customers, said a shopkeeper.

A retailer, Mahesh, said that these dresses are generally being preferred by the working females, as they are light and comfortable to carry.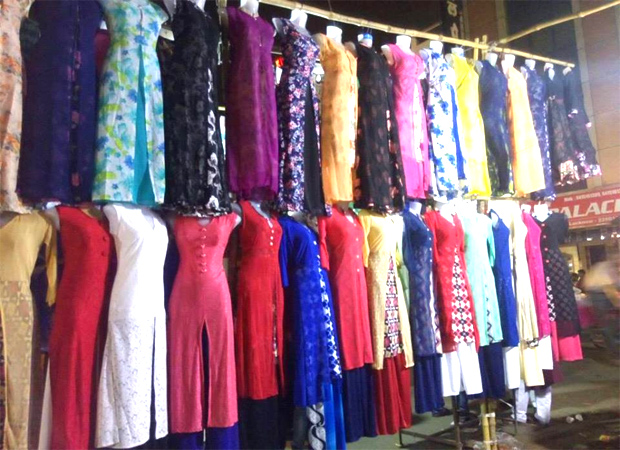 Markets flooded with Plazos
[/nextpage]
[nextpage title="Next" ]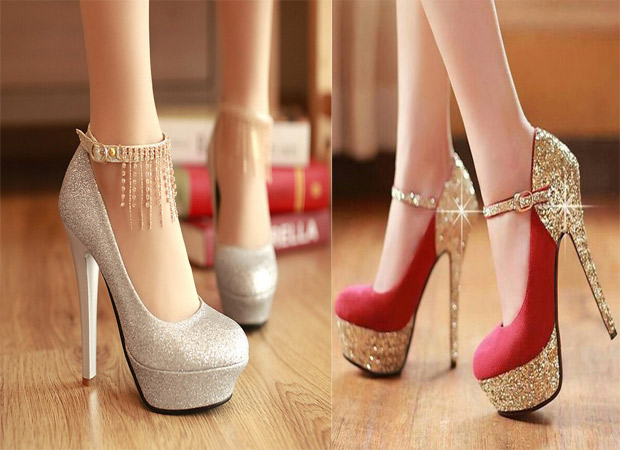 High Heels in trend this festive season
High heels, high on demand:
High heels are mostly being preferred by females to pair up with their dresses.

A city girl, Nazia, said that plazo suits have a certain length and they look more glamourous on tall heights.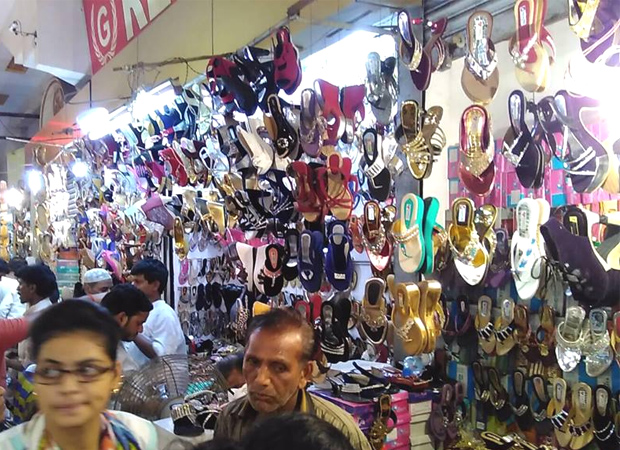 Sandles on display in Pratap Market of Lucknow
[/nextpage]
[nextpage title="Next" ]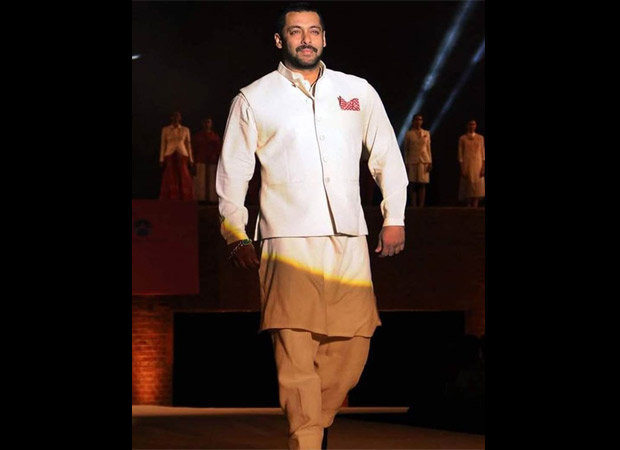 Salman in Sultan avtar
Sultani trend in 'Nawabs of Lucknow':
When it comes to fashion and elegance, Nawabs of Lucknow are no less than the city girls. The city lads are almost ready to welcome Salman's upcoming movie with a 'Sultan' look.

This Eid the male society is opting for Sultani attire to acknowledge their Bhaijan's Eidi gift.

Apart from the new Sultani designs, the market is also decorated with different Pathani and Indo-Western suits for the boys.
[/nextpage]
[nextpage title="Next" ]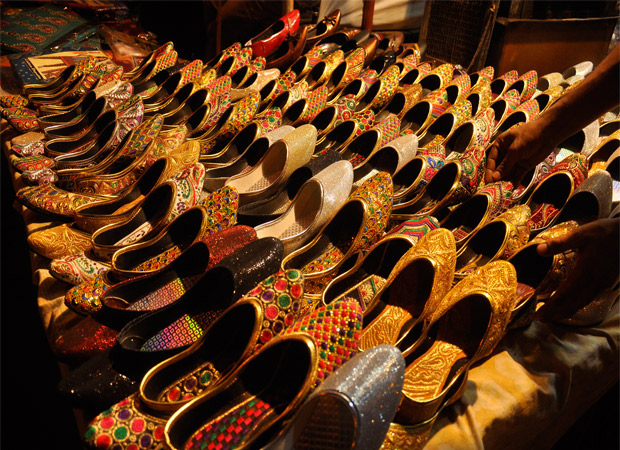 Nagare replaced by Mojri:
Last year while there was craze for Nagare (a designer shoe), this year the new designs of Mojri have attracted the buyer's attention.

A shopkeeper at Nadan Mahal market in Lucknow said that this news variety of footwear is gaining wide popularity among the youngsters as well as the older generations of the society.

"The reason behind their demand is the new look. These footwear can be worn on both formal and traditional dresses," he stated.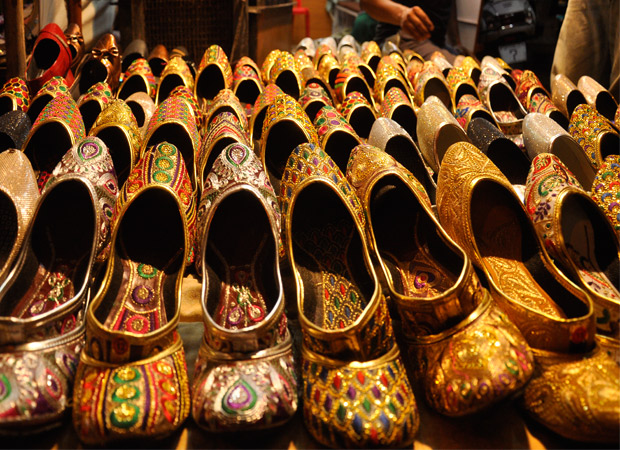 Mojris on display at Nadan Mahal road market
[/nextpage]
[nextpage title="Next" ]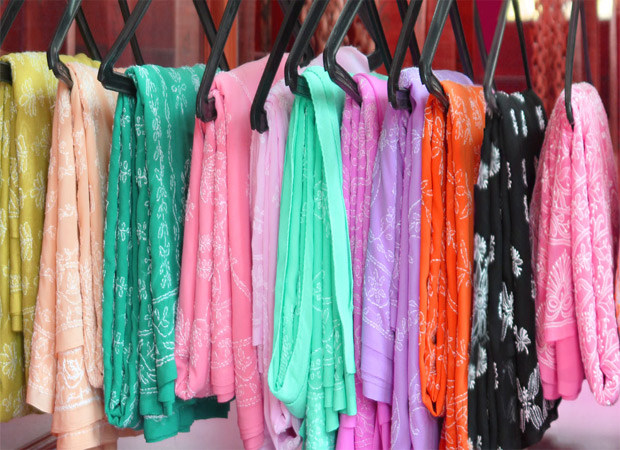 Chikan attire: all time favourite choice of Lucknowi nawabs
Chikan- worldwide popular attire:
Out for shopping and have not checked out the latest collection in Chikan market, then you have missed a very important part of your market surfing.

Fashion may come and go, but the popularity of Chikan clothes of the city are in top demand by the Lucknowites.
[/nextpage]
[nextpage title="Next" ]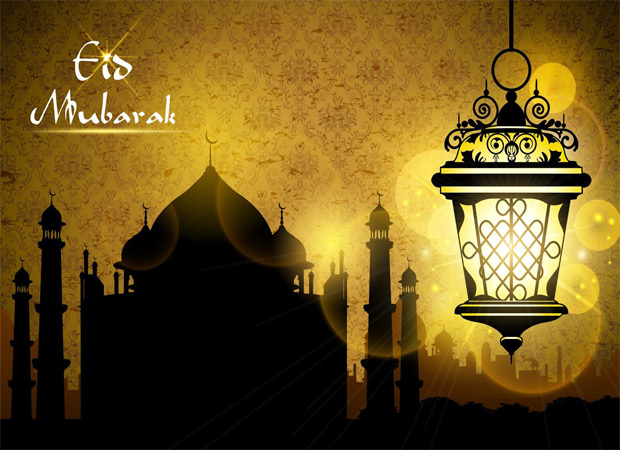 Eid Mubarak
So, dress up your best with the attires, pair them up with best suited accessories and this Eid create an aura of elegance and a strong bond of Love and friendship.
Newztrack.com wishes all of you a very happy festival of brotherhood.
[/nextpage]