India's first 'Fly Dining Restaurant' dangles 160 fts high | Check
Bengaluru: Indulge yourself in a luxurious dinner experience in India's first ever 'Fly Dining Restaurant', in Bengaluru. The restaurant is 50 meters above in the sky with captivating view of the city near Nagawara Lake in Hebbal.
After guests are settled down at their table a crane lifts up the restaurant 160 feets up in the sky. It can accomodate 22 people with a staff of three (chef, waiter, entertainer), at its center.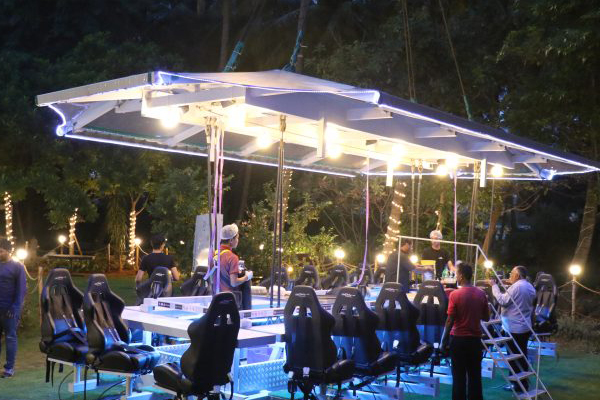 This can be a perfect place for a romantic date or a proposal to make in the starry sky above and beautiful city, lake view beneath. This restaurant also gives a complete aerial view with slowly rotating 360 degrees.
This hanging dining is suspended with the help of 16 metal ropes and to o ensure the safety, guests are secured with harness. To avoid any casualty there is always a safety personnel on board. It also meets high safety standards with safety patent from Germany.
If you are a brave heart you can even recline your seat horizontally backwards for some mid air adventure.
It can be lowered to the ground in a minute to provide an easy access to the restroom.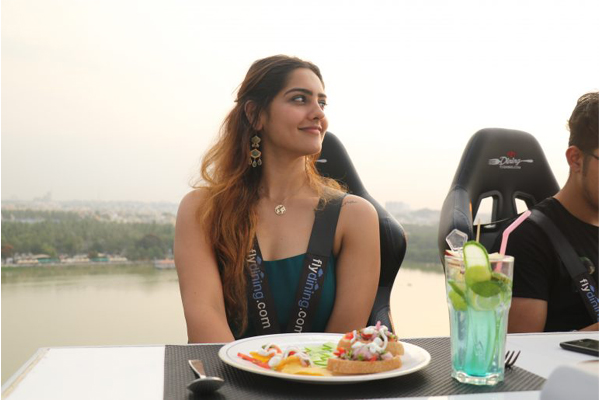 They currently offer two dining options:
1. Half hour mocktail session which starts at 5pm (Rs 3999 per head).
2. One hour dinner session which starts at 7pm (Rs 6999 per head).
After all the goody-goody and exciting news if you are planning to dine in the mid air here are some things you should know before booking a table there:
As per safety measures pregnant women and kids below 13 can not go on board.

A minimum of 4'5 feets height is required and the max weight limit is 150 Kgs per person.

Bags aren't allowed on board, though one can take phones with them.

Smoking and boozing is also not permitted, keeping alcohol out of its À la carte.

In case something drops down there is a safety area below so no worries but don't drop your shoes.
ALSO READ: Top 10 majestic animals to go extinct in earth's sixth mass extinction