India bags first prize in National Geographic photography competition
Resident of Tamil Nadu, Aditya said," I shot this picture on July 24, 2016 at Amboli, Maharashtra in rain forest. Heavy fog, chilling breeze, and the perennial silence could calm roaring spirits; And there I spotted this 20 cm beauty the Green vine snake! I wondered if I needed more reasons to capture
Washington DC:The Nature Photographer of the Year contest hosted by National Geographic every year is a live example that shows Photography is not everyone's cup of tea. It takes patience, continuity and determination.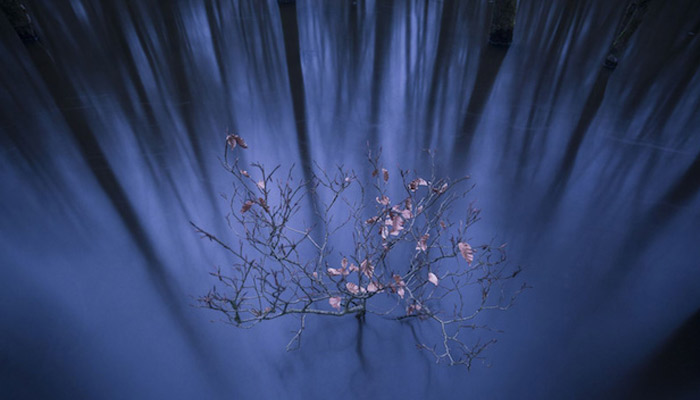 While the grand prize winner of this year's contest was Greg Lecoeur for his underwater snapshot of sardine migration, an Indian photographer Varun Aditya also won the first prize in Animals Category.
The contest was judged by National Geographic magazine's senior photo editor of Natural History assignments Kathy Moran and National Geographic photographers Joe Riis and Jim Brandenburg.
Varun Aditya's experience about this journey:
Resident of Tamil Nadu, Aditya said," I shot this picture on July 24, 2016 at Amboli, Maharashtra in rain forest. Heavy fog, chilling breeze, and the perennial silence could calm roaring spirits; And there I spotted this 20 cm beauty the Green vine snake! I wondered if I needed more reasons to capture this with the habitat; For I was blessed to see this at the place I was at. I immediately switched from the macro to the wide angle lens."
Photo clicked by Aditya: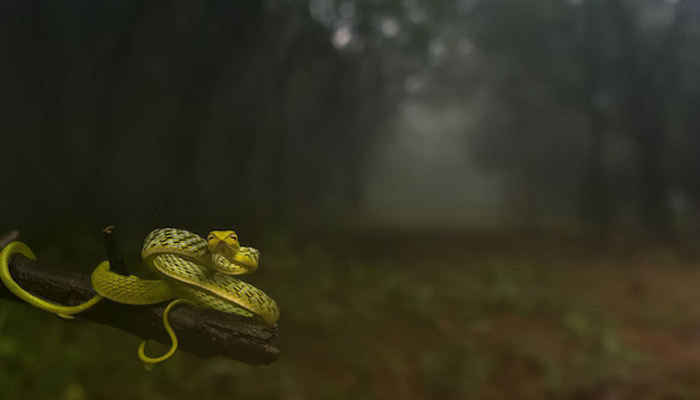 Other photos displayed in the competition: