From common man to a leader of India; HBD PM Narendra Modi
Varanasi: Prime Minister Narendra Modi, on his 68th birthday, is in his parliamentary constituency of Varanasi.
The leader is celebrating his birthday with school children and watched a movie based on his life.
The PM has offered the prayers in the Kashi Vishwanath Mandir also had watched a 32 minutes film 'Chalo Jeete Hain'.
Son of Damodardas Modi and Heeraben Modi, he is known for his oratorical skills and charismatic leadership.
While the world wishes him a happy birthday, Newstrack.com tells you some facts from his struggles in the journey from a common man to nation's representative.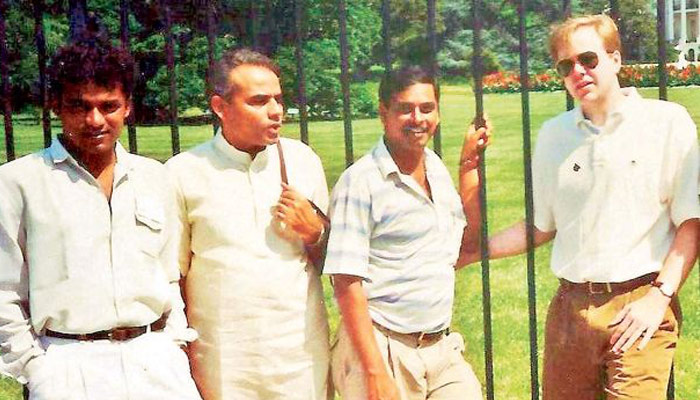 This snapshot was captured in the year 1990, when Modi was on his US tour along with G Kishan Reddy BJP State president, Telangana). The picture shows how once he dreamt of entering White House but was not allowed to enter the palace and now he is the only Prime Minister to have most public appearances with the President of United State, Barack Obama.
Here are some interesting facts about him:
As a teenager, Modi ran from his resident to Himalayas for two years and spent his life with the monks.

He always prefers to carry traditional Indian attire and is always appreciated for his perfect dress sense.

He served the Gujarat state for more than 12 years as a Chief Minister.

He is pure Vegetarian, a teetotaller and does not smoke.

Modi goes on full nine days fast during Navratri , even while he is travelling.

He is the first Indian Prime Minister, whose mother is alive and who blessed him for his successful career when he took office.

He sleeps not for more than five hours.

He also writes poems in Gujarati. He has written many books such as, Jyotipunj, Abode of Love, Ramtirth, Sakshibhav, Samajik Samrasta.
Photos of Before and After struggle period of Narendra Modi