Rohit Sharma tells why Ritika got teary-eyed during his record-breaking knock
Rohit Sharma recently opened up on why wife, Ritika Sajdeh got too emotional during his record-breaking knock in Mohali.
Mumbai: India's batting sensation, Rohit Sharma was recently in chat with Shikhar Dhawan and Mayank Agarwal. The trio caught up with each other in a show named ''Open nets with Mayank'' on BCCI.tv. During the chat, Rohit Sharma revealed why wife, Ritika went too emotional during his 3rd double ton in Mohali.
During the interview, Rohit Sharma and Shikhar Dhawan went down the memory lane, and recalled their best moments in the game so far. Sharing the moments, Rohit jumped to his 3rd double century gold moment. He revealed why tear struck Ritika's eyes.
Here's the answer
"I just asked her why did she cry? She told me she thought before that, I think it was my 196th run where I had to dive, so she thought I had twisted my hand. That was a real worrying factor for her and she got really emotional because of that, I guess," Rohit told Mayank Agarwal.
Rohit Sharma's statistics
Rohit Sharma is the only player in the world to have 3 double tons to his credit in ODI (50 over) format. Two of them (208 and 264) are against Sri Lanka while one is against Australia (209) which came in 2013. Rohit also holds the record of being the highest scorer in 50 over format which is 264 against Sri Lanka in the year 2014.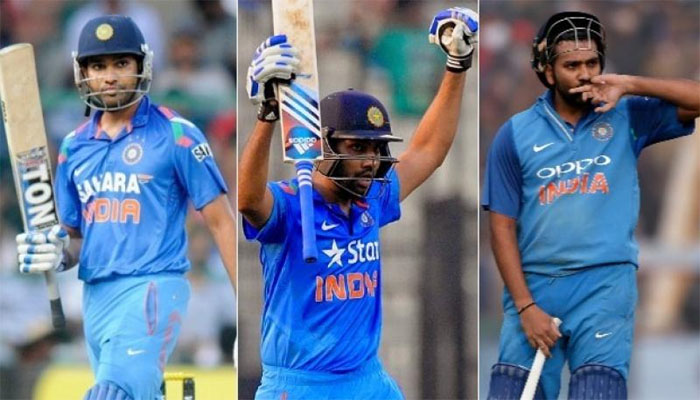 Currently Rohit is the skipper of Mumbai Indians, the defending champions of Indian Premier Leagues. MI has the best record in IPL with 4 trophies to their credit.