Lucknowites heartbroken as IndvsNZ match shifted to Kanpur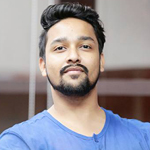 Samarth Srivastava
Lucknow: In a setback to Lucknow Cricket fans, the third One Day International between India and New Zealand has been shifted to the Green Park of Kanpur. There is a lot of disappointment among the fans who were hoping the first-ever high-voltage International game at newly-built Ekana International Cricket stadium.
"We were excited that finally we will witness any International game in our city. After the successful conduct of Duleep Trophy, we even had plans for October 29. We are disappointed," said Aditya Tiwari, a Lucknow-based Cricket fan while watching Duleep Trophy final.
Currently, Lucknow stadium is hosting Duleep Trophy final between Suresh Raina-led India Blue and Dinesh Karthick-led India Red teams.
The lack of sufficient infrastructure, including elevators and outside fence, was a big cause of concern for International Cricket Council (ICC) which ultimately cost Lucknow the international match.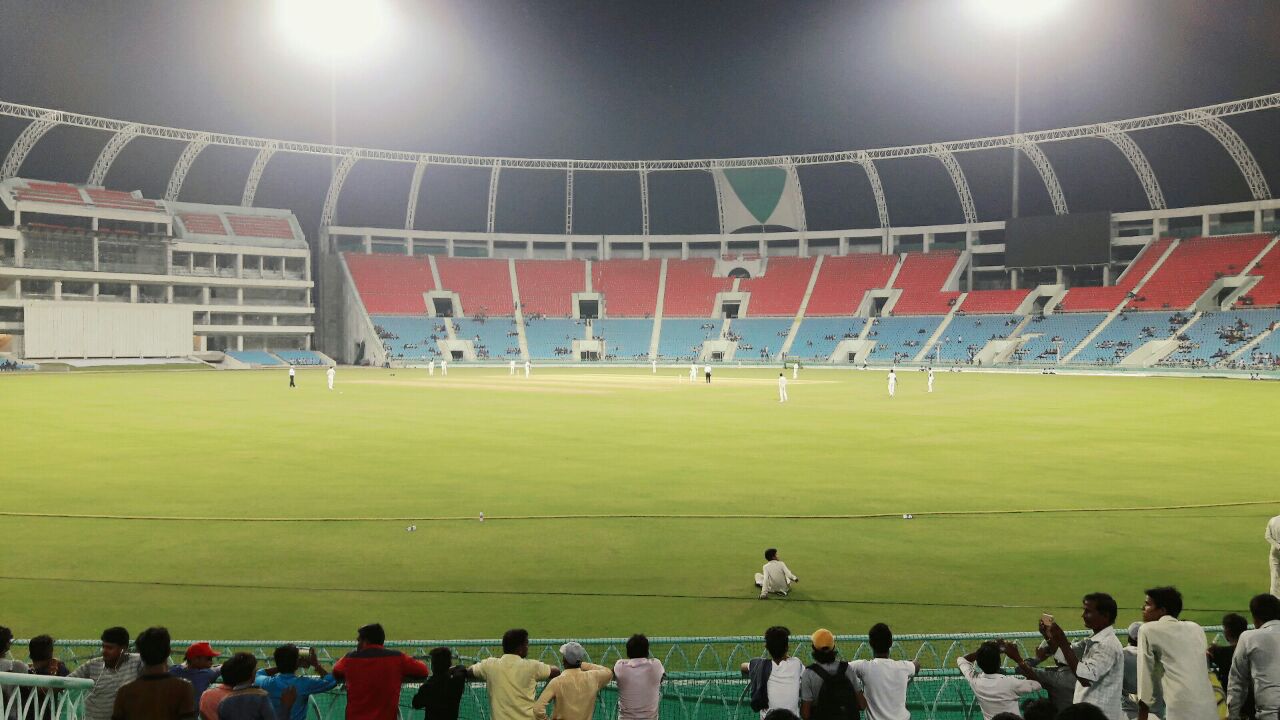 Board of Control for Cricket in India (BCCI) Chief Executive Rahul Johri cleared the air over the confusion prevailing over the venue for the 3rd IndvsNZ ODI.
BCCI had allotted the game to Uttar Pradesh Cricket Association (UPCA), following which several efforts are being made to award the International game to the Ekana International Cricket stadium.
Also read: PICTURES | Lucknow stadium hosts first ever D/N Duleep Trophy match
Earlier also, when ICC venue inspection team had evaluated facilities in Lucknow, the stadium failed to live-up to its expectations.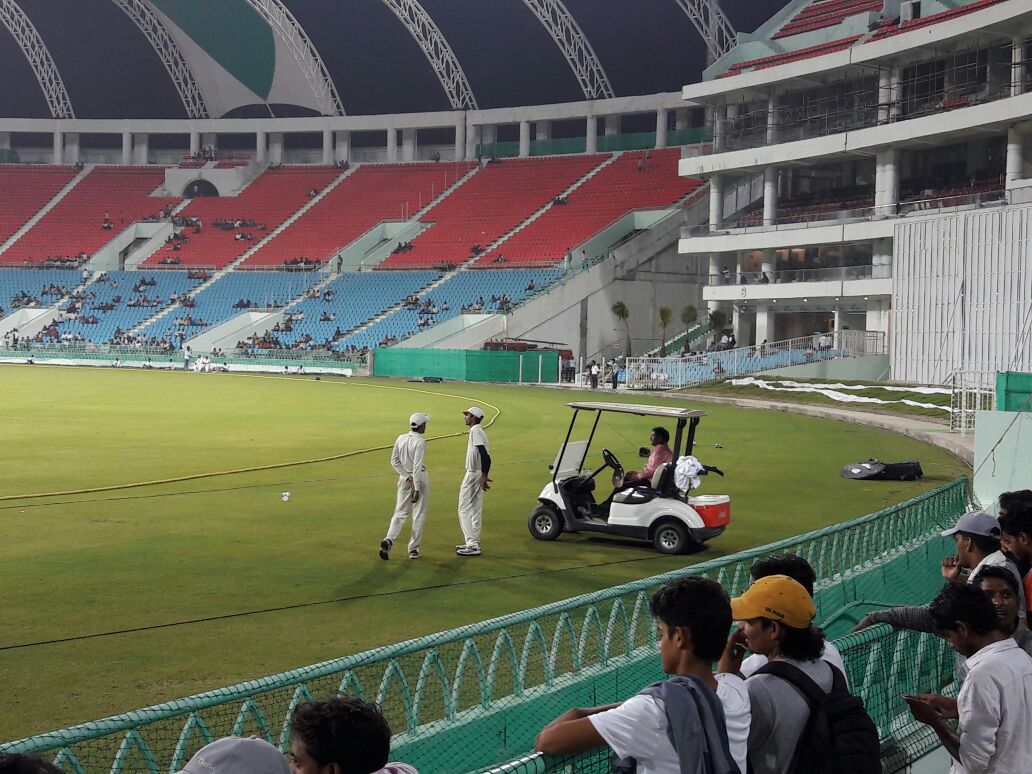 "It is not up to the mark. The ICC has not given clearance for hosting the match, so Kanpur will host the match," Board of Control for Cricket in India (BCCI) Chief Executive Rahul Johri said.
There were also few fans in the stadium who kept the spirit of the sport alive saying that they will support Men in Blue, irrespective of the venue they play.
Also read: Check what BCCI chief curator has to say about Lucknow stadium pitch!
"It is upsetting that 50,000-capacity venue failed to provide basics for the International game. But, as a Cricket devotee, my support will be with Indian Cricket team wherever it will play," said another Lucknow Cricket fan.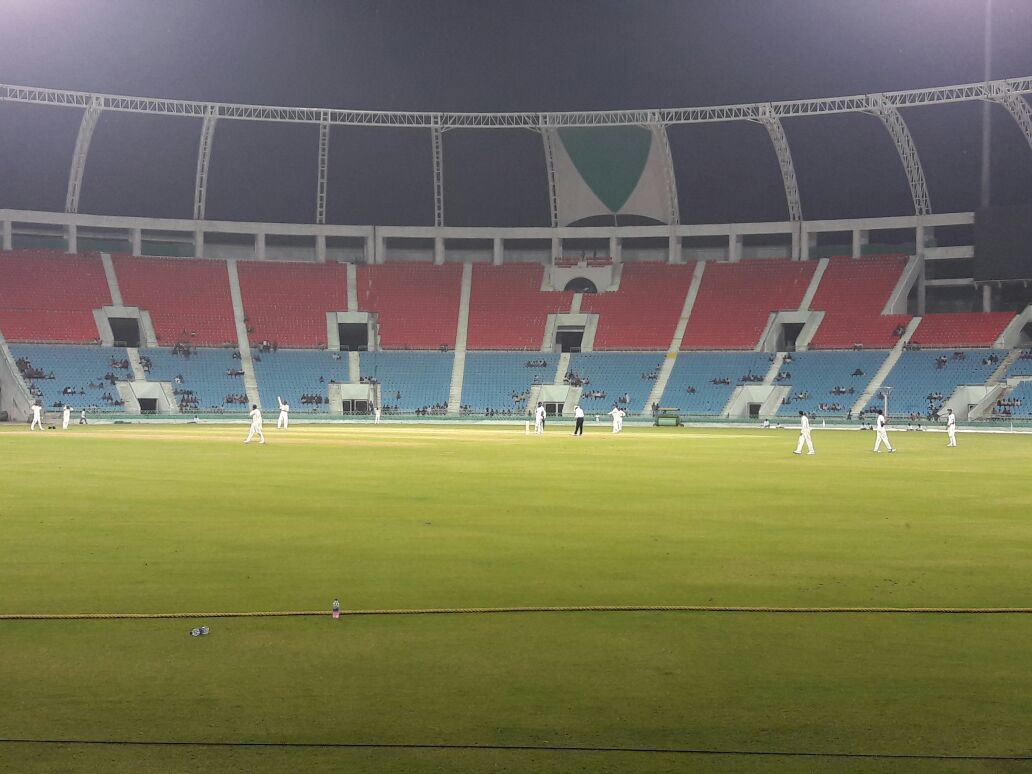 Coming to other side of the story, when newstrack.com talked about the same to BCCI chief curator Daljeet Singh, he said that former UPCA secretary and Indian Premier League (IPL) chairman Rajiv Shukla has denied Johri's statement, saying, there are still chances of Lucknow hosting the 50-over game between India and New Zealand.
"I understand the disappointment of the fans. But, there are things that are left to the last minute in big tournaments and I am hoping for a last minute positive call," said BCCI chief curator Daljit Singh to newstrack.com.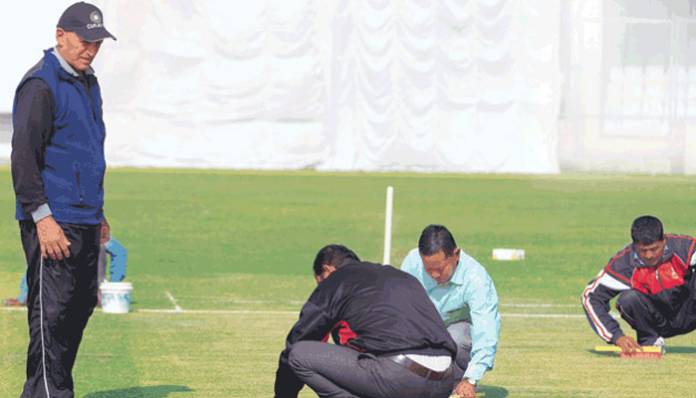 "ICC venue inspection team had no issues with the pitch and they told me that pitch has been made to perfection. The lack of infrastructure in the newly-built stadium could be the reason behind the harsh call for Lucknowites. As far as I'm concerned, Rajiv Shukla has refused BCCI's statement regarding Green Park hosting IndvsNZ game," added Daljeet, who amassed 3,964 runs in 87 first-class games.
When newstrack.com asked about Ekana stadium's future fixtures, Daljeet said that the newly-constructed Lucknow stadium will host Ranji and IPL games in the near future.
It is worth mentioning here that three-match ODI series between India and New Zealand will begin in Mumbai on October 22. Pune will host the second game on October 25. Virat Kohli and brigade will also lock horns with Black Caps in three-match T20 series.