Ind vs NZ Kanpur ODI match may be shifted to Lucknow: BCCI sources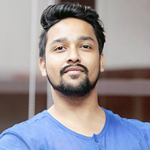 Samarth Srivastava
Lucknow: A good news for Lucknow has poured in as the third India- New Zealand ODI of the three-match series , which was scheduled to be played at Kanpur's Green Park, is likely to be shifted to newly-constructed Ekana International Cricket stadium here, said BCCI sources.
"There are fair amount of chances that Lucknow stadium can host the Ind-NZ One Day International. I can say there are 80 per cent chances of Lucknow hosting its first International fixture," said a top BCCI official to newstrack.com, adding "even Indian Premier League chairman Rajiv Shukla has hinted the same."
Check Ekana International Cricket Stadium pics here
With Duleep Trophy matches are already being played in Lucknow international stadium, the shifting of the match to state capital will be in Uttar Pradesh Cricket Association's scheme of things. Currently, Ekana International Stadium is hosting opening encounter of Duleep Trophy game where India Green is locking horns with Reds under lights.
The game will bring International Cricket back to the city of Nawabs, lastly India played Sri Lanka in KD Singh Babu Stadium in 1994. The newly-built Ekana Sports City cricket stadium, which is the second largest cricket stadium in India after Eden Gardens with a seating capacity of 50,000 people, is expected to get the International Cricket Council (ICC) accreditation to host international matches. India's ICC elite panel match referee Javagal Srinath and BCCI general manager (cricket operations) MV Sridhar inspected the stadium on Wednesday.
Check India vs New Zealand schedule:
17 Oct 1st Warm-up CCI, Mumbai
19 Oct 2nd Warm-up CCI, Mumbai
22 Oct 1st ODI Mumbai
25 Oct 2nd ODI Pune
29 Oct 3rd ODI UPCA (yet to be decided)
1 Nov 1st T20I Delhi
4 Nov 2nd T20I Rajkot
7 Nov 3rd T20I Thiruvananthapuram