A 'divyaang' international athlete of UP is forced to live in penury 
Shahjahanpur: While all accolades and pecuniary benefits are being showered on Rio Paralympics medalists Thariaparan Thangavelu of Tamil Nadu and Varun Mari of UP, another 'Divyaang', who had won five medals including three golds, has been forced to spend his life in penury.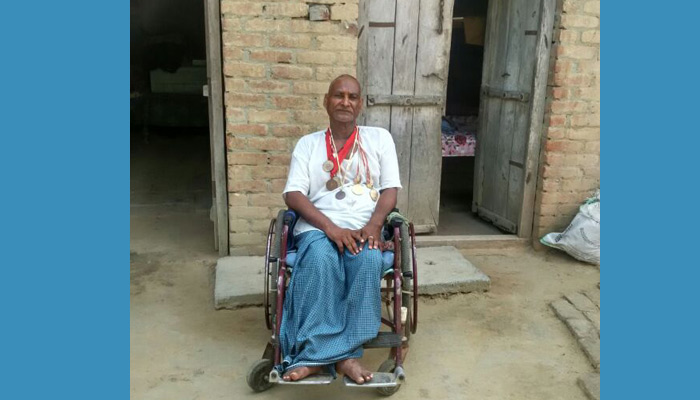 The current players are receiving crores of money but 51-year old Kaushlenndra Singh is forced to live in oblivion in a small village of Uttar Pradesh depending on the pension of Rs 300 a month. Kaushlendra Singh, resident of Kona Yakubpur village in Jalalabad tahsil, was just 16 when he first won three gold medals in International Abilympics at Tokyo in 1981. Again next year,at far east and South pacific sports at Hongkong, he was silver and bronze medalists in athletics.
He had developed physical handicap at the age of 13 when he fell from a tree but his resilience and strong will power prompted him to reach at the national level in the events for 'divyangs'. On the basis of his performance , he was selected to represent the country at international events where he won many accolades for his and his country.
Despite his spectacular success, he had to run from pillar to post for 20 years before getting fixed Rs 300 monthly pension.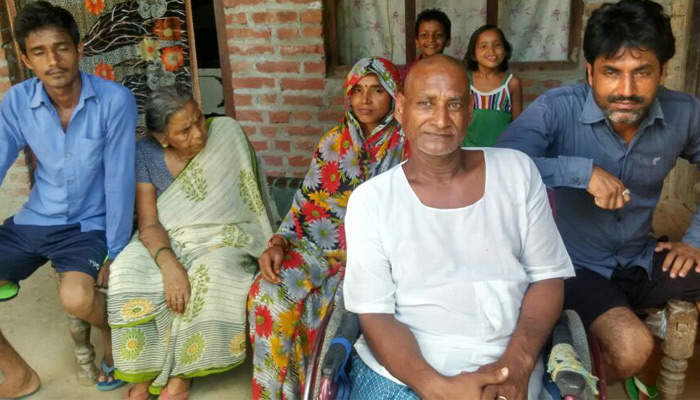 Presently, Kaushlendra is living in his village in a small room depending upon his farmer brother Teerthraj for his living. He feels bad when the current lot of players received all sorts of government and private assistance contrary to what he had face all his life.
He asked for financial help from the state government several times but what he received in return was promises. He sulks but at the same time sound resolute to spend his crippled life like this.
You may also read: PHOTOS: Indian Cricket team at Lucknow airport