Nawazuddin Siddiqui has a beautiful message for keepers of religion
Whether it is a social media comment by popular singer Sonu Nigam or a ban on artistes from Pakistan by the Indian Cine industry, here is a befitting reply to all those who restrict art to religious beliefs. And the reply comes from none other than Nawazuddin Siddiqui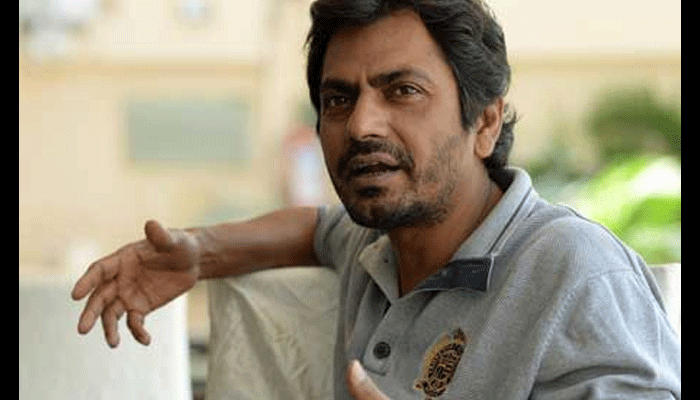 Lucknow: Art is just an expression. Expression of emotions and feelings, regardless of whatever may be the cast and creed of the person who is performing it.
When the nation is grilling over the religious fire, lighted by some who just know to divide and rule, there are many who have unfortunately supported them, many who have chosen to be quiet and indirectly supported these dividers but, there are few strong enough to brave this storm and urge fellow men to stand up united for the sake of humanity.
Whether it is a social media comment by popular singer Sonu Nigam or a ban on artistes from Pakistan by the Indian Cine industry, here is a befitting reply to all those who restrict art to religious beliefs. And the reply comes from none other than Nawazuddin Siddiqui.
Known as the actor of substance, Nawaz has again proved that he is born to take up bold steps. If he projects it in movies, he can bring out that emotion in real life too. The actor, who was widely applauded for his character in Bajrangi Bhaijaan, has now given a meaningful message of unity through social media.
A video of Nawazuddin Siddiqui, named as 'Sixteen point six six' is getting viral on YouTube, Twitter, Facebook and other social media platforms, which shows Nawaz with several playcards describing that he is 16.66 per cent of every religion but a 100 per cent artist from his soul.
In next slide:

watch the video of Nawazuddin Siddiqui…
https://www.facebook.com/FilmPost.in/videos/1321481757934370/?autoplay_reason=all_page_organic_allowed&video_container_type=0&video_creator_product_type=2&app_id=2392950137&live_video_guests=0