VIDEO: Yogi Minister makes fun of Divyang employees in Lucknow
Lucknow: Satyadev Pachauri, minister of Uttar Pradesh Chief Minister Yogi Adityanath cabinet, on Wednesday gave a controversial statement over Divyang employees.
Minister of Khadi and Village Industries made fun of Divyang employees by asking officers reason behind their hiring.
Also read: Loopholes in laws come handy to political class to turn crorepati
The incident came after Uttar Pradesh Chief Minister renamed Viklang Jan Vikas department to Divyang Jan Sashaktikaran department.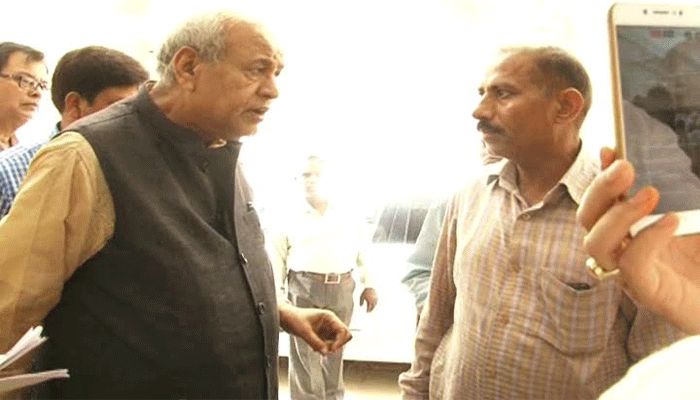 Senior Bharatiya Janata Party leader Pachauri delivered the remark during his surprise visit in the office of Khadi and Village Industries Board.
The minister looked unhappy after seeing the filthiness in the office.
Pachauri also questioned officers regarding the salaries of Divyang.
Visit next slide to watch the video:
https://youtu.be/MQYj5NlPClM