Shivpal revolts, resigns from all party and government posts
Lucknow: Ignoring the consistent appeals of the ruling Samajwadi Party President Mulayam Singh Yadav, the State Party President Shivpal Singh Yadav, in what looks like an act of rebellion, resigned from the party and government post here on Thursday night.
He sent his resignation to Mulayam and the Chief Minister Akhilesh Yadav who promptly rejected his resignation but not before the ruling dispensation landed in a deep crisis in the wake of resignation of one of the founders of the party.
Soon after the news spread, his supporters which included one minister Narad Rai and sevral legislators including Ranvijay Singh reached to his official residence at 7, Kalidas Marg, just a few meters away from the Chief Minister's official residence. Reports reaching here at the state headquarters said that the hoards of his supporters have already left Jaswantnagar, the assembly constituency of Shivpal in Etawah district.
Shivpal, who emerged from his bunglow, to calm down his supporters while refusing to speak to media persons gathered outside his residence. Declining to speak much, he promised his party supporters to meet them tomorrow amid slogans of ' Shivpal Tum Sangharsh Karo, Hum Tumhare Saath Hain".
The action of Shivpal, though not unexpected, surprisingly came after he repeatedly said that he had full faith in the patronage of Mulayam and would follow what he asked him to do.
Earlier in the day, reaching from Delhi two days after the crisis hit the party since sacking of two ministers Gayatri Prajapati and Raj Kishore , Mulayam had extended meetings with Shivpal, Chief Minister Akhilesh Yadav and senior party leader Ram Gopal Yadav to pacify them but nothing worked.
Interestingly, while the residence of Shivpal was abuzz with activities till late Thursday night, the residneces of teh Chief Minister and Party supremo Mulayam singh yadav wore a deserted look. The guards present at Mulayam's residence told the waiting media that he had gone to sleep.
Go through the chain of events which led to Shivpal's resignation here:
On June 21, Shivpal had merged Mukhtar Ansari's Quami Ekta Dal (QED) and Samajwadi Party (SP).

Opposing Shivpal's step, Akhilesh had cancelled the merger.

On August 14, Shivpal had raised the issue of brokerage and created a furore in political circle by saying that he would resign from the party if atrocities against deprived are not stopped.

Party Chief Mulayam Singh Yadav had also held Akhilesh led Uttar Pradesh government responsible for this on Independence Day at party office.

Shivpal had diluted the issue, saying 'all is well within the party and Samajwadi family'.

Shivpal had said no one including Akhilesh Yadav could stop the merger of QED-SP merger.

Calling Akhilesh inexperienced, Shivpal had said that former is too young and learning politics.

On September 12 (Monday), Akhilesh sacked Mining Minister Gayatri Prasad Prajapati and Panchayati Raj Minister Raj Kishor Singh.

Akhilesh, on Tuesday, removed Chief Secretary Deepak Singhal and posted Rahul Bhatnagar as the new CS.

Hours after Akhilesh's step, Mulayam appointed Shivpal as the Samajwadi Party State President by Mulayam replacing Akhilesh Yadav.

After this Akhilesh, in an unexpected manner, stripped his uncle Shivpal of important portfolios of PWD and irrigation and handed him less important portfolios.

Sulked over the decision, Shivpal proceeds to his native place in Etawah from where he goes to Delhi to meet Mulaym there.

After two days, all the leaders return to Lucknow while Mulayam anchors the damage control.

Suddenly, the late Thursday night, Shivpal resigned from all the posts.
See pics of Shivpal supporters protesting outside his residence: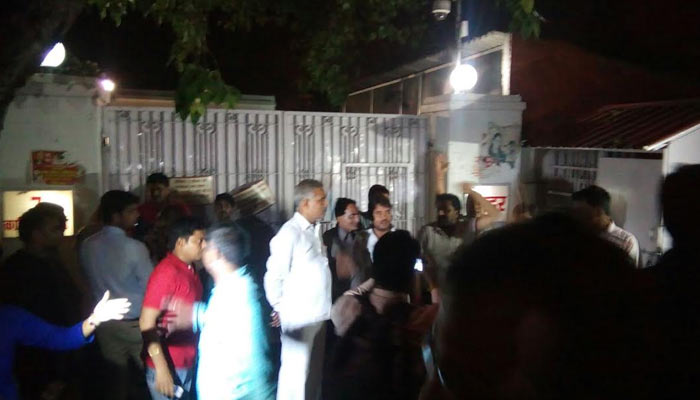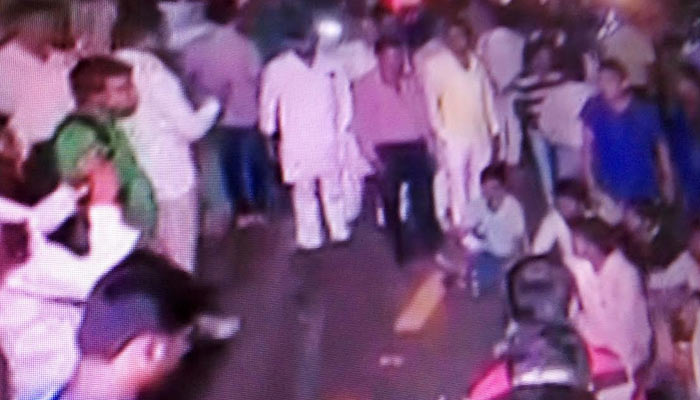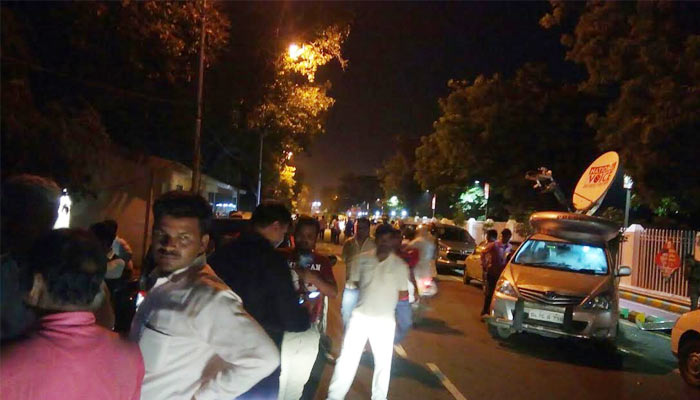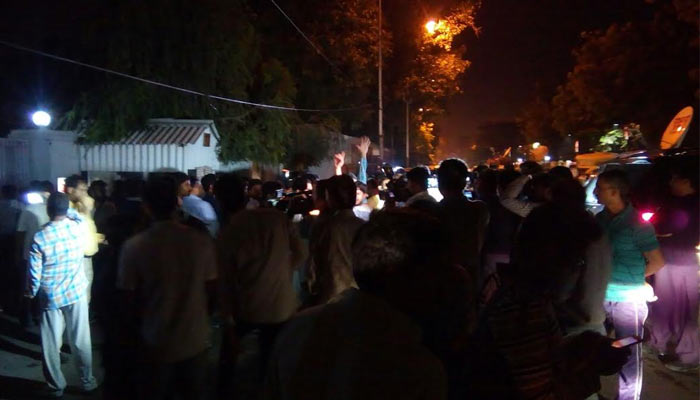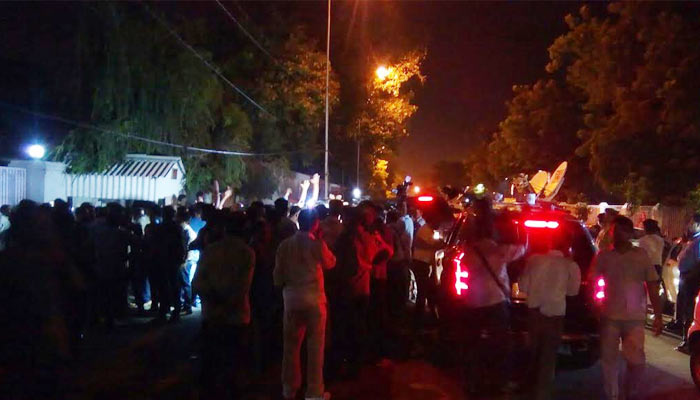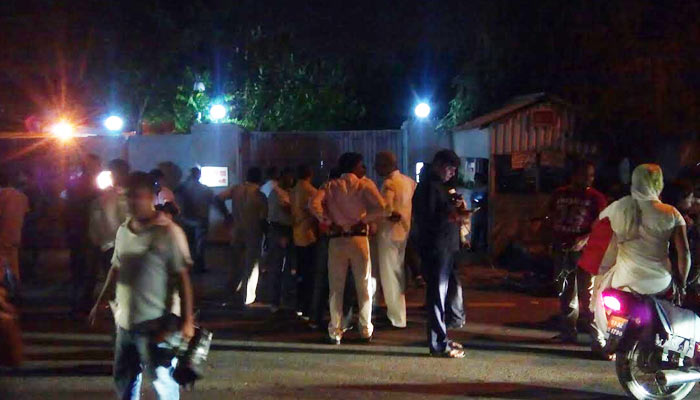 Also read: Curious turn: Ram Gopal Yadav questions Mulayam's decision
Also read: Mulayam strives to keep its family flock intact: may restore some decisions
Also read: It is not a fight within the family but the government: Akhilesh
Also read: Drama in UP yet to see curtains, Mulayam holds the key