PM Narendra Modi finds an unusual admirer in Mulayam Singh Yadav
Mumbai: Prime Minister Narendra Modi, under attack from several political quarters post-demonetisation, found the most unusual admirer in none other than Samajwadi Party president Mulayam Singh Yadav on Wednesday.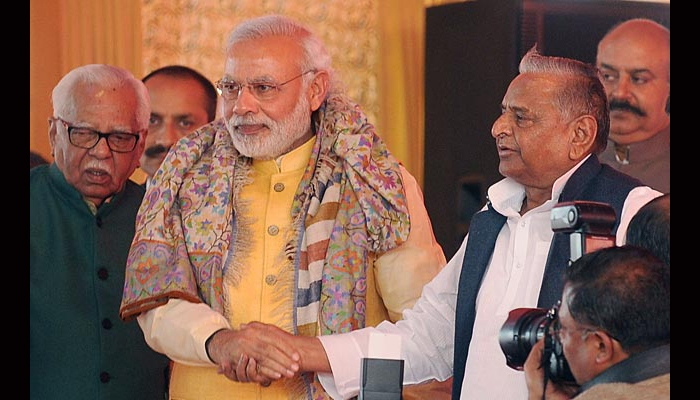 Addressing his partyment at the lawns of his party office in Lucknow, Mulayam, to an utter surprise to his party cadre, showered praise on PM Modi. This was just before Mulayam released list of 325 party candidates for assembly elections.
Also read: Another Akhilesh-Shivpal showdown in the offing!!!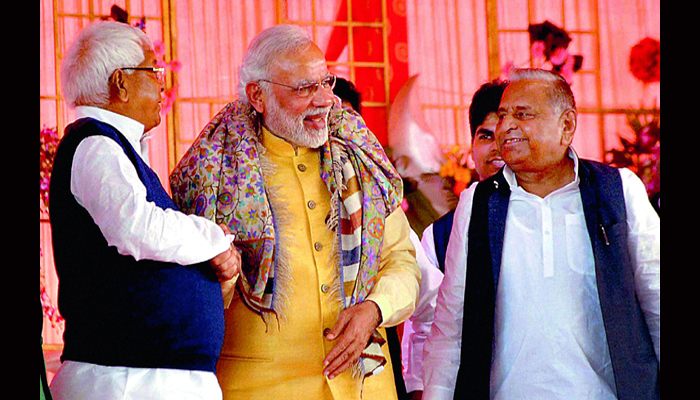 ''Modi comes from a modest background and is a fighter to the core who reached this position after having gone through the dire times,'' was what Mulayam said. Praising Modi out of the blue gave many a point to ponder since it came at a time when the political positioning of the parties is becoming clearer in view of the coming assembly elections.
Also read: SP chief Mulayam releases 'consensual' candidates list for assembly polls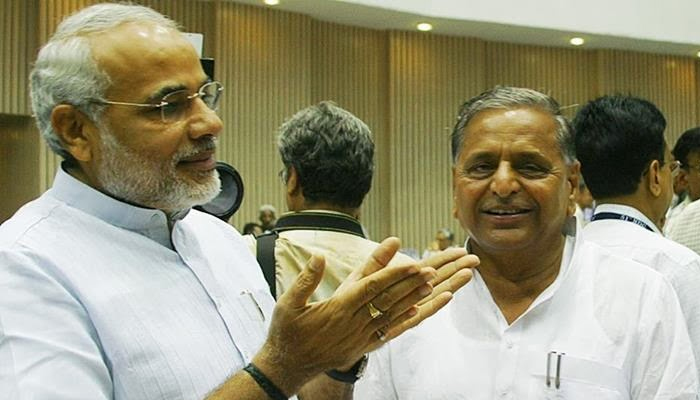 It may be recalled that once a famous statement of former Prime Minister Atal Behari Vajpayee made during the Lok Sabha elections in 2004 had changed the electoral pattern when he had said that the Bharatiya Janata Party found Samajwadi Party closest to its ideology.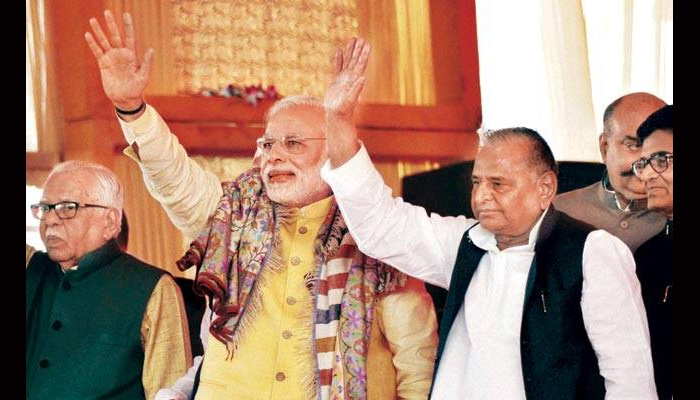 It could be mentioned here that Mulayam had ridiculed PM Modi regarding his '36 inch jingoism' remark.
Mulayam, who was once a Defence Minister of India, has also hit PM Modi, several times, about his defence policies, taking a jibe at '36 inch chest' remark.