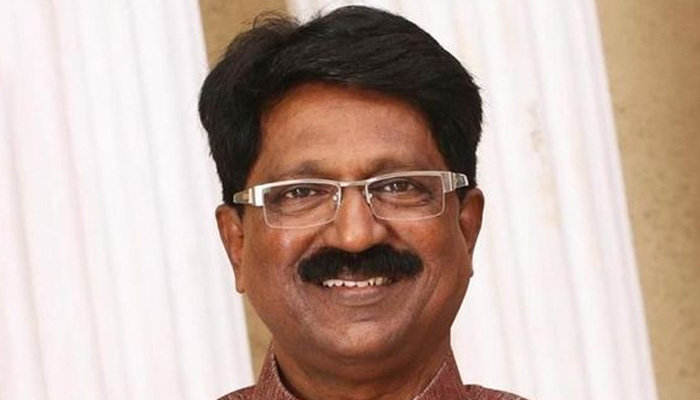 Lucknow: Ahead of by-poll elections in Maharashtra, the relations between the Saffron Party and its alliance Shiv Sena gradually worsen over a series of issues majorly on forming government. As a result, Shiv Sena minister in the NDA government at the Centre, Arvind Sawant, quits as Union minister.
ALSO READ: Seshan's bold initiatives led India's game changing electoral reforms
Sawant's resignation came a day after BJP gave up efforts to form a government in the state. Governor Bhagat Singh Koshyari has asked Sena, which has 56 seats in the 288-member assembly, to indicate its ability to form a government by Monday evening.
In a tweet on Monday morning, Sawant said, 'Shiv Sena has sided with the truth. In such a false environment, why should we stay in government in Delhi? That's why I am resigning from the Union council of ministers. In this context, I am holding a press conference in Delhi at 11 am.'
Sawant said a seat sharing and power sharing formula was decided upon before the Lok Sabha elections and accepted by both parties. 'Now, rejecting the formula and treating the Sena as liars, it is not only shocking, it is an insult to Maharashtra's self-esteem. This is the limit of lying, and BJP has taken this reprehensible stand in Maharashtra,' he tweeted.
ALSO READ: Legendary poll reformer T N Seshan dead
Shiv Sena is the BJP's oldest ally and Sawant's resignation could be seen as the two parties moving towards severing ties. Sena and BJP had a pre-poll alliance in Maharashtra but have been bickering over a sharing the chief minster's post.
Hours after the governor asked Sena to try form a government, NCP said it will offer support only of the Uddhav Thackera-led party walks out of the NDA. 'If the Shiv Sena wants to have our support, they need to break ties with the NDA. They need to dissociate from the BJP. Their minister at the central government (Arvind Sawant) should resign,' NCP leader Nawab Malik had said.
BJP won 105 seats in the assembly polls held last month. Shiv Sena has 56 seats, Congress 44 seats and NCP 54. BJP has the support of 15 independent legislators but needs another 25 seats to reach the majority in the 288-member House.
ALSO READ: Far right surges amid Socialist win in Spain
BJP abandanoned efforts to form a government after two meetings of its core committee on Sunday. 'The mandate of the people of Maharashtra was for the BJP-Shiv Sena alliance. The Sena has, however, disrespected the mandate, hence we have decided to not stake claim to form government,' Maharashtra BJP chief Chandrakant Patil said.
He wished 'good luck' to Sena to form the government with Congress and Sharad Pawar's Nationalist Congress Party (NCP).
Sanjay Raut, the Shiv Sena leader who was been leading the attack against BJP, had on Sunday said the regional party will have a CM of its own at any cost. He had claimed the Sena had the support of 170 MLAs.
However, Shiv Sena's Chief, Udhhav Thackeray claimed that Maharashtra will have its chief minister from their party at any cost!
ALSO READ: BJP slams Cong leader Sidhu for praising Imran Khan
Keep yourself updated with latest news through Newstrack App. To download App from Google Playstore visit here - Newstrack App