Never called Deepika for casting, says Beyond The Clouds director
Mumbai: Iranian filmmaker Majid Majidi, whose first Indian film "Beyond The Cluds", stars newcomer Ishaan Khatter, actor Shahid Kapoor's younger brother and Malavika Mohanan, says that actress Deepika Padukone was not called for the casting of the film.
During the trailer launch of the film on Monday, Majidi said, "We did not call Deepika for the casting of the film but putting her in a situation to the get the essence of the story.Unfortunately, we could not collaborate on the film. We would like to thank her and hope to collaborate in near future," he said.
It is worth mentioning here that Deepika was initially auditioned for the film but Majidi chose newcomer Ishaan Khatter and Malayalam cinema actor Malavika Mohanan at the end.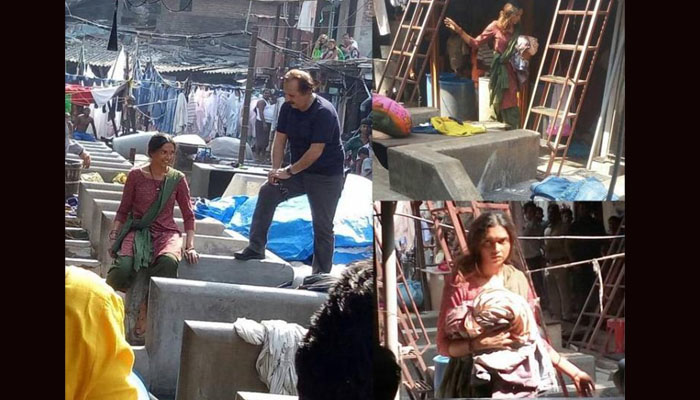 Few pics of Deepika in the ragged clothes, auditioning for Majid's film in busy streets of Mumbai slum areas, had also went viral.
Asked if he was tempted to cast any Bollywood superstar in his first Indian film, master director from Iran said, "I have worked with many professional actors in past but for this film, it was important to find a new face. I know in Indian film industry it is driven by more famous faces but I think there should be a relation between the character of the story and the person who is playing the character, I mean the actor."
Also read: 'Padmaavat' zooms past Rs 100 cr in opening weekend
"In this film, they were the best choice. Having said that, in future, I will do that too," he added.
On opting to make an Indian film, Majidi said: "I think I have learnt a lot about Indian culture through Indian films, especially the work of legendary director Satyajit Ray. So, it was my dream to make a film in his land India. As a filmmaker, his viewpoint, his style of storytelling is always very important for me. That was one of the main reason and motivation for me to make a film in India."
"Beyond the Clouds" is scheduled to release on March 23.
Watch the trailer of "Beyond the Clouds" here:
https://youtu.be/J-IzGBU344M