Lulia Vantur launches designer wedding studio Azara in Lucknow
Lucknow: Bollywood actor Lulia Vantur on Sunday launched a designer wedding studio Azara here.
Aditi Kumar a Management expert from Aston Business School UK and a passionate fashion designer has brought this store in Lucknow. She said in an interview that she has always been close to her culture and traditions. Her mother Seema Gupta is a jewellery designer by profession and a dress designer by passion. She inherited this talent from her.
In Azara, A Unit of Adikansha India Private Limited, her effort is to introduce best designer dresses , Sarees , Indo-western dresses and Wedding Lehengas at competing price. She said my effort is to provide best platform to craftsman , designers and and the best choice at best price to customers.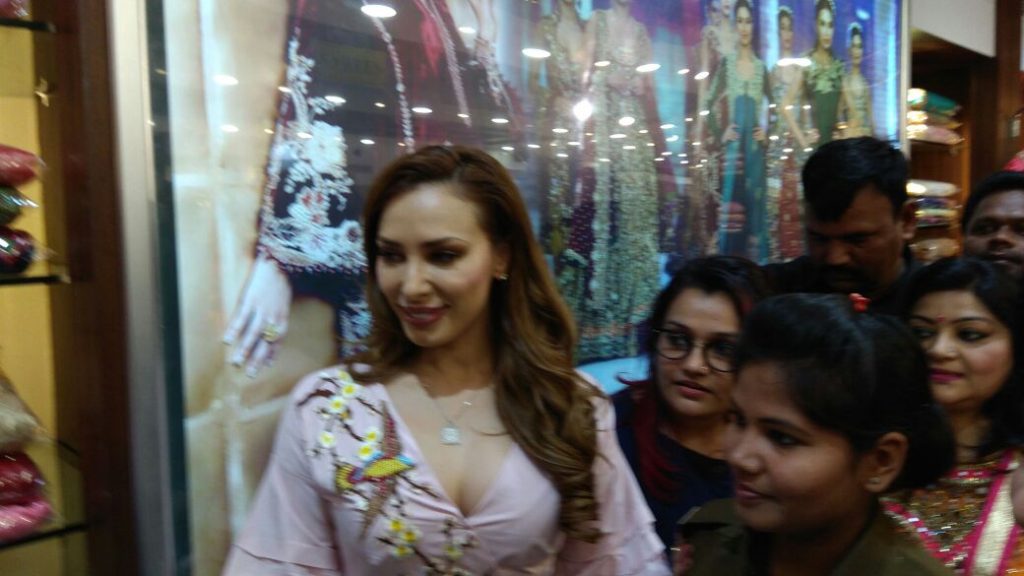 Lulia Vantur, while taking round of the store, said Aditi is a wonderful and promising dress designer with lot of understandings for fabrics and design. "I wish her grand success in this venture.She said this is her first visit to Lucknow. I am delighted to see this wonderful store in Lucknow. TP Tower offers one stop solution for Jewellery and garments both, which is unique of its kind. Lucknow is beautiful and so are the people of this city," she said.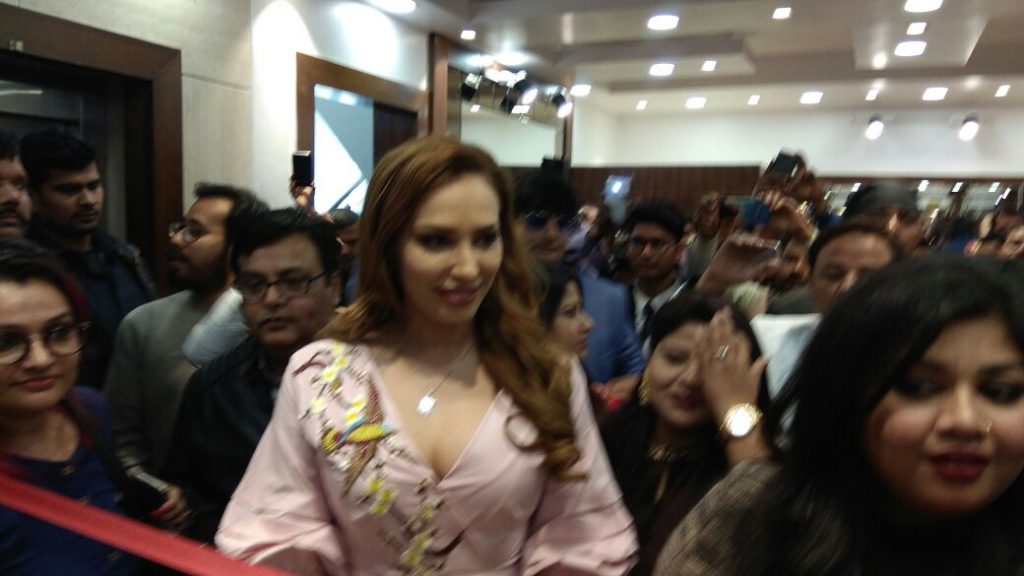 Aditi said the future plan is to introduce Design studio where customers can herself design as per her on choice and Azara Team will customize the said designer piece as per choice. Azara team has also introduced Designer State of art artifacts and gifts under one roof.
Azara has been launched in TP Towers (TP Jewellers) in Patrakarpuram Gomti nagar. TP Jewellers is a unique jewellery store serving since years to Lucknow people with its unique collection of Gold, Silver and Diamond Jewellery under one roof.