Budget 2018: Know what the 'Halwa' ceremony ritual signifies
The significance of the sweet dish is that once it is served, a large number of officials and support staff, who are directly associated with the Budget making and printing process, are required to stay in the ministry and remain cut off from their families till the presentation of the Budget by the minister in the Lok Sabha
New Delhi: The traditional Halwa ceremony at the Budget printing press on Thursday marked the commencement of printing process for the Annual Budget for 2017-18.
Finance Minister Arun Jaitley and his deputy Jayant Sinha along with Finance Secretary Ratan Watal, Revenue Secretary Hasmukh Adhia, Economic Affairs Secretary and other officers and staff of the ministry involved with Budget preparation were present at the ceremony that took place at the North Block office of the budget printing press.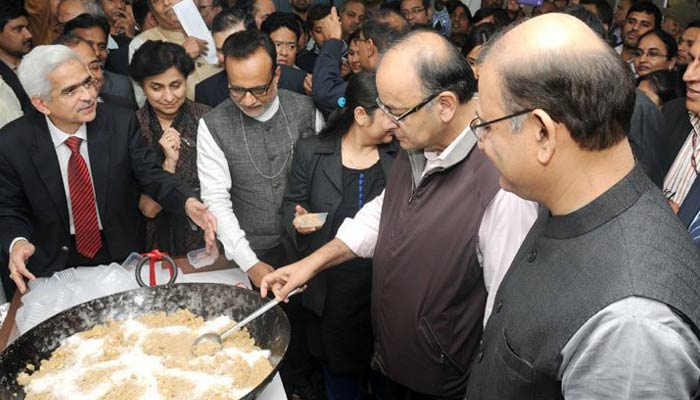 This year's Budget will be the third full-fledged Budget of the current NDA government. The budget is scheduled to be unveiled in Parliament on February 1.
The 'lock-in' of the documents was followed by the 'Halwa ceremony', which is observed to maintain the secrecy of the budget preparation process.
The ministry also shared the news by taking to its official twitter handle. The tweet read, "Printing of Budget Documents relating to Union Budget 2017-18 to start today with Halwa Ceremony."
"After the ceremony,more than 100 officials of Finance Ministry will stay in Budget Printing Press till Finance Minister Arun Jaitley's Budget Speech would get over," one of the tweets stated.
In slides ahead are

some pictures and information related to the traditional Halwa ceremony of the government: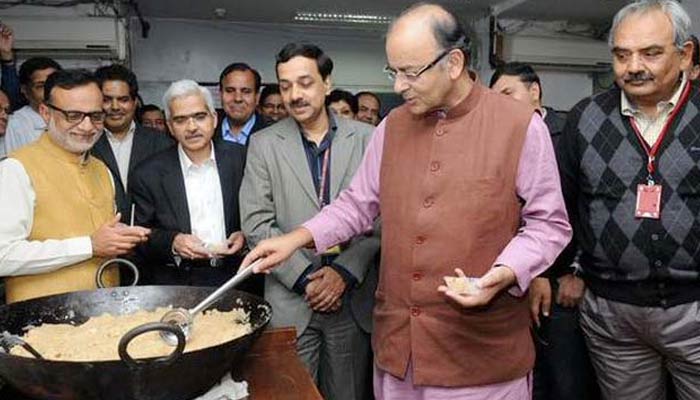 This ritual of the Indian government has been continued for long.
Halwa is prepared in a big 'Kadhai' (large frying wok) and served to the entire staff in the ministry by the Finance Minister.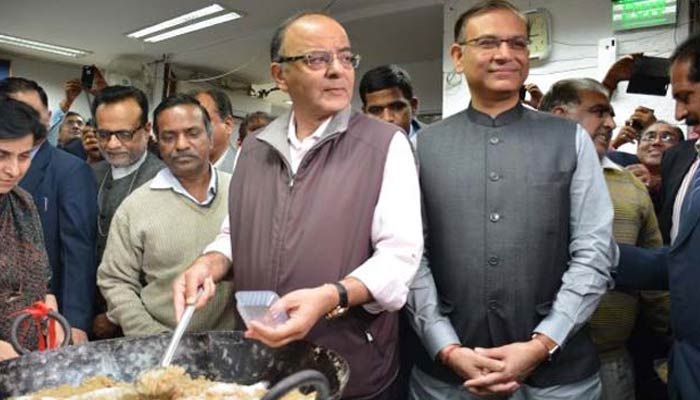 This ceremony is performed as a part of the Indian tradition of having something sweet before starting an important work.
The significance of the sweet dish is that once it is served, a large number of officials and support staff, who are directly associated with the Budget making and printing process, are required to stay in the ministry and remain cut off from their families till the presentation of the Budget by the minister in the Lok Sabha.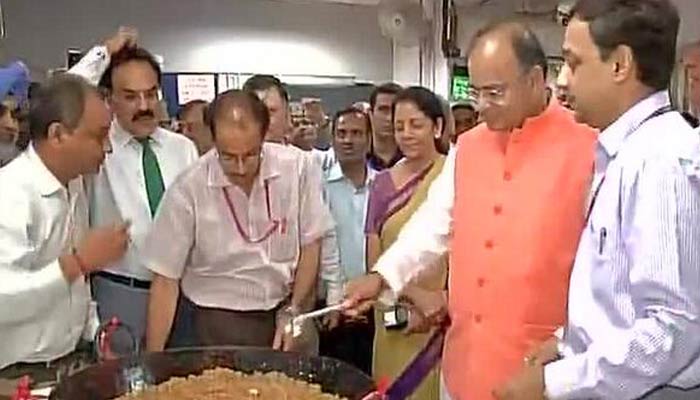 During this period the staff is not even allowed to contact their near and dear ones through phone or e-mails.
Only very senior officials in the finance ministry are permitted to leave the premises.
What is there in the budget docket?
The budget docket contains 16 documents including the budget speech.

Finance bill and Appropriation bill are also included in the docket.

The Finance Bill includes proposed amendments to various tax laws.

The appropriation bill is a consolidation of allocations to all ministries.

The demand for grants are consolidated into the appropriation bill which are to be passed by the Parliament to allow withdrawal of funds.

Finally the finance bill will be put to vote.
Four key points, the Budget focuses at:
Public expenditure

Private demand

Exports

Direct investments