UP to ensure security to theatres showing 'Padmaavat'
Lucknow: The Uttar Pradesh government will ensure safety to theatres running the much-awaited movie "Padmaavat", Health Minister Siddharth Nath Singh said on Wednesday.
"We will ensure safety to the theatres and take stern action against those taking law and order into their hands," Siddharth Nath Singh, who is also the government spokesman, said.
He said the law and order situation in the state has improved since the Bharatiya Janata Party took power last year. "Now there is no more 'jungleraj' and people feel safe," he said.
Violence also hit Lucknow on Wednesday as Karni Sena targeted malls with multiplexes. Police, however, has been pressed into action to avoid any rampage.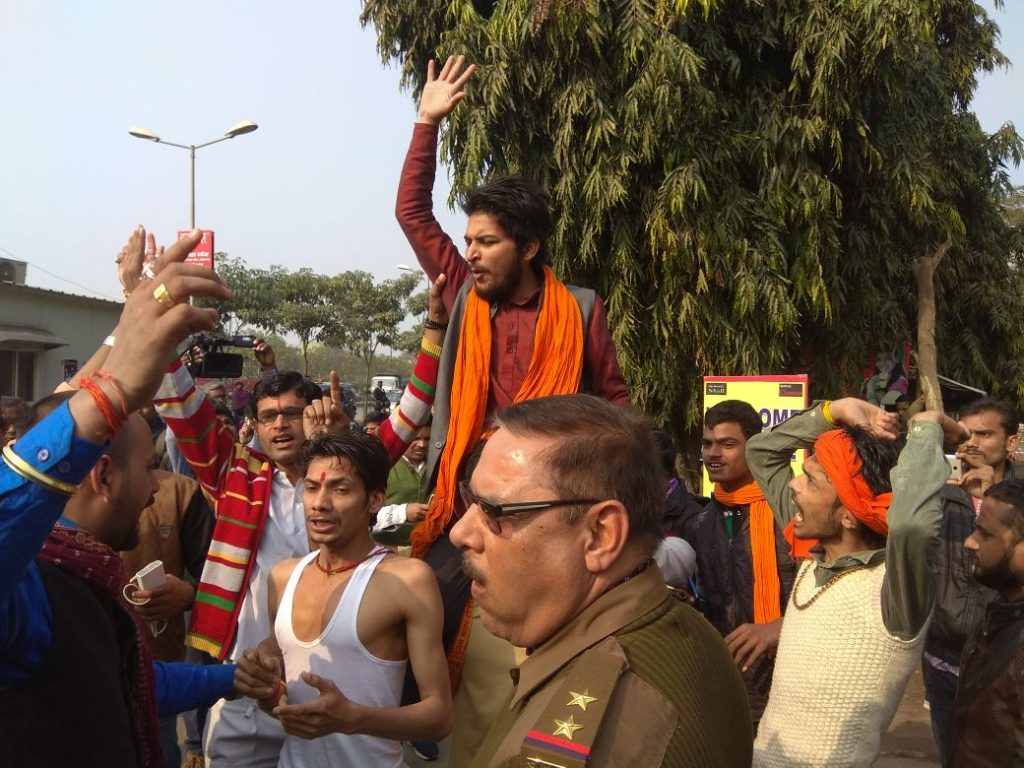 Sanjay Leela Bhansali's "Padmaavat", which is facing the ire of the Rajput community, is set to release on Thursday. Rajput leaders claims it distorts history.