Brightland School case: CM Yogi Adityanath visits KGMU to meet injured child
Lucknow: Uttar Pradesh Chief Minister Yogi Adityanath, on Thursday, visited the King George Medical College to meet the injured child Hrithik Sharma, who was stabbed by a student on Wednesday last.
The Principal of Brightland School Rachit Manas has been taken under police custody.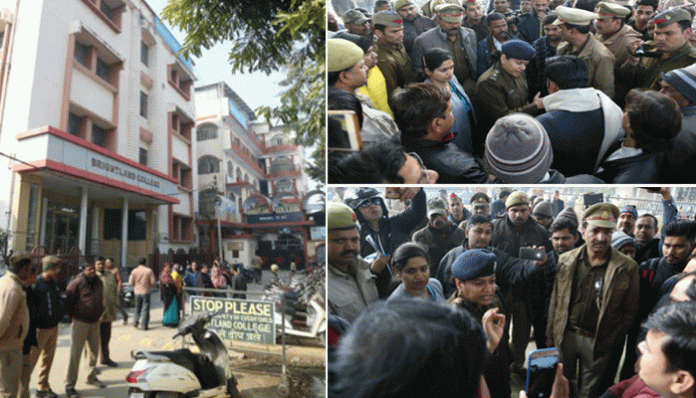 Hrithik, a class 1st student of Brightland School, was stabbed by the class 7th female student so that there could be a holiday in the educational institute.
The case:
Hrithik, student of Brightland school, was found bleeding profusely and unconscious at Brightland school in Triveni Nagar on Tuesday.

School Principal Reena Manas said the crime occurred after the morning assembly and that the boy was admitted to the Trauma Centre at King George's Medical University.

The boy told police that a 'didi' sporting a boy-cut hair style first took him to the bathroom, thrashed him, and then stabbed him with a knife. He told his parents and police that he could identify the girl.

Officials said the bathroom on the second floor was sealed on Wednesday and police were looking for the accused.