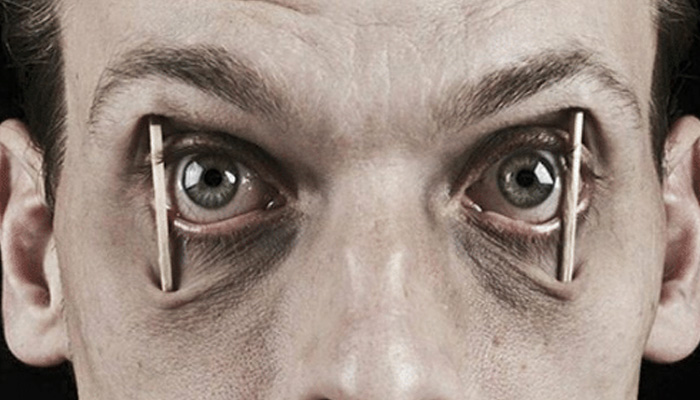 You will die, if you sleep! Sleeping kills says the new study!
Lucknow: Almost every other person is fond of sleeping for hours and hours. But this is not a good news for all the sleepy heads out their.
ALSO READ: India-US bilateral defence trade to reach USD 18 bn this year: Pentagon
What if your favourite pass-time, sleeping, become the ultimate cause of your death? What if you'll immediately stop breathing the second you fall asleep? Suffering from this disease means you either have to choose between sleeping or remaining alive!
Patients afflicted with central hypoventilation syndrome or 'Ondine's disease' do not have the ability to maintain regular respiration during sleep or may even stop breathing during sleep.
The cessation of regular breathing seen in central hypoventilation syndrome is more severe than the breathing cessation characteristic of the much more common, and less dangerous, sleep apnea.
Interruption of breathing can cause a decrease in the supply of oxygen to the body. The severity of the condition is variable, and symptoms can range from fatigue to organ damage to death!
ALSO READ: Five held for drug trafficking in UP's Muzaffarnagar
Dating back to history, there is a mythical story behind the cause of this syndrome.
A young nymph named Ondine falls in love and marries. Upon discovering that her husband has been unfaithful to her, she uses her supernatural powers to set a curse on him.
Ondine's curse is an unusual spell that sneakily robs her disloyal husband of rest. He is doomed to a life in which he retains the ability to breath-but only when he is awake and conscious.
Once afflicted by Ondine's curse, the victim cannot breathe if he falls asleep—and therefore must choose between sleeping and remaining alive!
Let's read what science has to say about the cause behind this curse.
ALSO READ: Deadly Turkey air strikes shatter North Eeast Syria truce
Ondine's curse has long been recognized as a congenital disorder and can also develop later in life as a result of damage to the lower lateral medulla.
A mutation, believed to be the cause of at least some cases of the congenital condition was identified almost 20 years ago. It appears to be a novel mutation of the PHOX2B gene,1 and the condition is not likely to be hereditary.
Be it science or myth, this disease is a sure-shot curse for the sleep lovers!
ALSO READ: Prez Kovind gifts goddess Tara statue to Philippine counterpart Duterte
Keep yourself updated with latest news through Newstrack App. To download App from Google Playstore visit here - Newstrack App