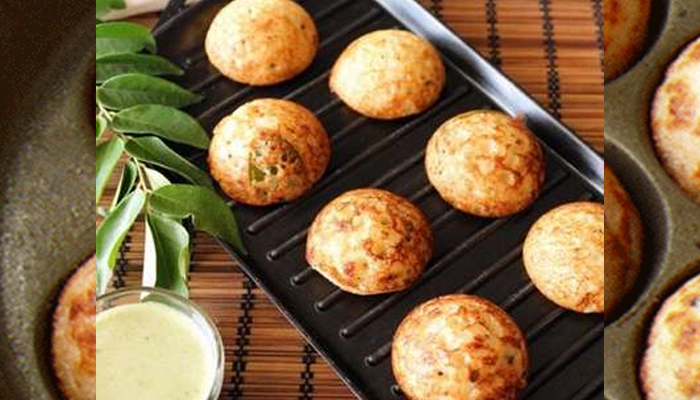 Lucknow: South Indians have huge variations in their foods some of which are irresistable. Be it idli, dosa-sambhar, upma, chakli (murukku) or various dishes made from semolina (sooji). Almost every thing is healthy and on the same hand delicious too.
In this scorching heat, most of us prefer light and njot too oily snack. Rava appam is one of them. It has always been the most popular and favorite snack for breakfast. It not only makes a perfect breakfast but is healthy to eat too. Very less oil is used to prepare these appams and one can make them within minutes. So lets begin preparing this these tempting appams.
PREPARATION TIME: 15 minutes
COOKING TIME: 10 minutes
INGREDIENTS
– Semolina (rava/sooji)
– Chopped capsicum
– Chopped tomatoes
– Chopped onion
– Chopped curry leaves
– Mustard seeds
– 1 Eno packet
– Salt
– Red chilli powder
– Water
Let's start
– Take semolina in a bowl.
– Add chopped tomatoes, capsicum, onion, red chilli powder, curry leaves and eno to it.
– Add water and mix to a slightly thick batter.
– Keep aside for 15 minutes.
– Heat appam maker/appam tava on medium heat and add few drops of oil in each mould.
– Add mustard seed to the oil and 1 spoon of appam batter in each mould.
– Cover and let cook for 3-4 minutes.
– Remove the lid and turn the appams when one side is cooked.
– Cook the other side for another 4 minutes.
Your appam is ready. Serve with sambhar, mint chutney, tomato sauce, mayonnaise, coconut chutney or however you may like it.