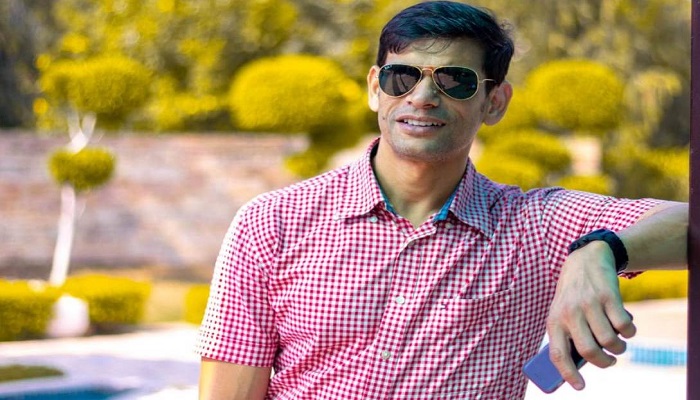 Meet Dr Sumeet Srivastava- fitness enthusiast, marathon winner at 45
After graduating from Nagpur College of Homoeopathy and hospital in 1999, Dr Sumeet Srivastava learnt science of acupuncture in Singapore from a renowned Singaporean TCM practitioner followed by combined therapy of Homoeopathy Cupping and Acupuncture and is now practicing in Lucknow for more than 20 years. With his inclination towards sports and fitness, he is setting a great example among youngsters and is looking forward to new fitness goals at the age of 45 after easily completing 80 km full marathon last year.
Here is what Newstrack subeditor Gaurav Chhabra discussed with Dr Sumeet Srivastava regarding the existing Corona situation and the role of fitness in enhancing immunity and maintaining healthy lifestyle in the present day scenario.
While talking about the preferred way of preventing corona and boosting immunity, Dr Sumeet said: "We need to understand about what immunity is and what is corona. So in a nutshell the key thing to be kept in kind is we must guard ourselves from the gripping symptoms and signs of the disease."
He further emphasized on the importance of exercise and healthy routine and said: "Lower down your duration of exertion, do short and high intensity exercises to train your lungs. Increase fluid intake as the first thing in the morning to flush out toxins. Support your immune system or you can say nourish it by essential macro-nutrients and micro-nutrients.
On asked to share his experience of successfully completing the 84 km full marathon at 45 he said: "Completing 84 kms was a challenge at the age of 45 years, but I was confident as I backed on my training discipline and strict regime, the most important is being disciplined, that's it…"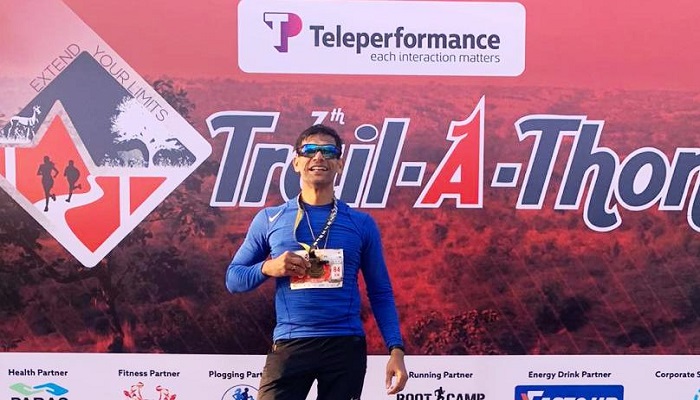 Answering as to what are the other things that he prefers during 'me time' after providing medical assistance to patients, he said: "I love medicine it's my passion so even after clinic hours I am into learning new skills grabbing more knowledge and yes I'm interested in extraterrestrial life theories.
On asked that 'Being a fitness maniac what are your suggestions for the youth lacking fitness regime?' he answered: "Youth needs to understand how the AI and other luxuries are gripping our life. This corona wouldn't have affected us in this way if we had been living a life close to nature. Look at the animals and the peasant, why are they not affected? Because they are thriving on natural food resources and doing a considerable physical labour. Man is made to run, hunt and then eat, it's in our genes …..we need to b active to keep our cells active."
Dr Sumeet laid emphasis as to what sort of exercises senior citizens should do during corona crisis. He said: "Senior citizens should focus on breathing exercises ie how to hold breath for a longer duration and gradually they should do exercises for the lower limb as well so the circulation gets better, avoid lying down soon after eating, avoid drinking water in between morsels or soon after meals, maintain routine discipline with proper sleep at proper time.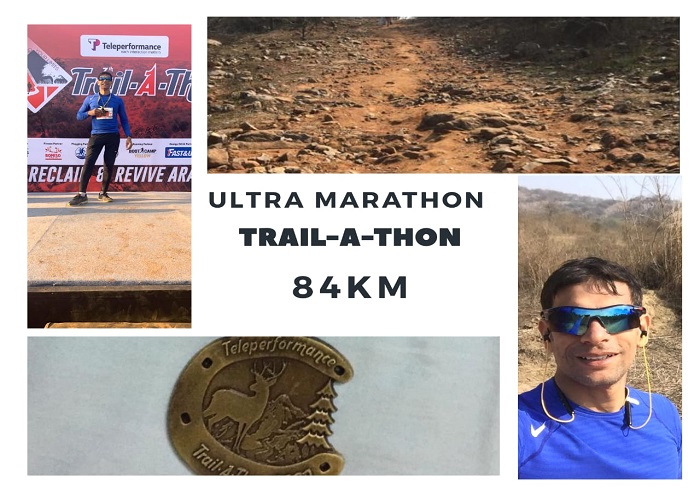 Answering on the question "Share the diet plans that you would recommend for youngsters not going to gym?" he said that youngsters should undergo diet changes as per their need and body structure eg. A young person in his late teens preparing for entrance examination should be on moderate fiber with complex carbs diet, less of protein and good quantity of essential and healthy fat."
At the end of his chat session, he answered regarding the mounting mental stress in people due to corona fear and said that the mental stress due to covid is reflecting in various ways and its precipitating especially because of improper information. People should trust the certified and not on the gibberish which is floating on the social media and this will help to a great deal in building confidence and following the right regime.
Keep yourself updated with latest news through Newstrack App. To download App from Google Playstore visit here - Newstrack App