Being mentally fit amid Covid-19 is crucial, says 70-year-old Manju Singh
With her children staying oversees, she is handling stress and isolation amid the Corona crisis with ease and finding out new ways to be occupied and elated in whatever best possible way she can.
From serving state government undertaking for years to providing education to needy after her retirement, Manju Singh, a resident of Lucknow, is showing us the perfect way to live life large at the age of 70. With her children staying oversees, she is handling stress and isolation amid the Corona crisis with ease and finding out new ways to be occupied and elated in whatever best possible way she can.
Here are the excerpts from her interview with Gaurav Chhabra.
Q:- Tell me something about yourself and your profession?
A:- I was brought up, married, and employed in Lucknow, so I have imbibed many traits of Lucknowites especially the dialect. Mine is a cosmopolitan family with people from different communities. I am Gujarati, married into a Punjabi Family. Lost my husband in 1992, he fought cancer for three years but couldn't win the game, thereafter; life was not a bed of roses for me.
On education and profession front, I graduated with a science stream followed by PG in Public Administration and then did my B.Ed after PG. Started my career as a teacher, subsequently joined PICUP, s state govt undertaking, and retired from there in 2008. My area of work was Personnel, Administration, and Human Resource development. I kept myself engaged even after retiring, I joined the renowned hotel as HR head for almost 7 years.
Q:- How were you spending time during the lockdown in the last couple of months?
A:- During Lockdown, I was spending quality time with my little daughters aged 3 and 8. (They are my maid's daughters.) I have taken full responsibility since the beginning. Due to on-line classes of children, my morning time is dedicated to helping my little girls complete their task given to them by school or explaining to them the lessons taught to them online.
Some of my time is spent reading magazines, listening to lectures of Sadhguru and other motivational speakers on Youtube. Evening time is mostly dedicated to exercise, gardening.
Q:- What are the things that make you happy in life?
A:- Everyone has different perception for happiness. For me happiness means to be contented in whatever you have. Very small things make me happy like- spending quality time with my family and friends, getting praised for my dishes, serving the needy, seeing flowers blooming, teaching children.
Q:- Tell us about the difficulties and problems that you are facing during a lockdown?
A:- The only problem that I am facing during lockdown is the non-availability of doctors. Hospitals, doctors, clinics all were closed during lockdown and even now, many of them are seeing only critical patients due to the pandemic situation.
Q:- Tell something about your hobby and favourite timepass?
A:- My hobby is visiting new places, especially new areas and historical places. Since my children are working oversees, I get sufficient opportunities to visit different places all around the world with them. Cooking is a stress buster for me; whenever I am stressed I try new recipes.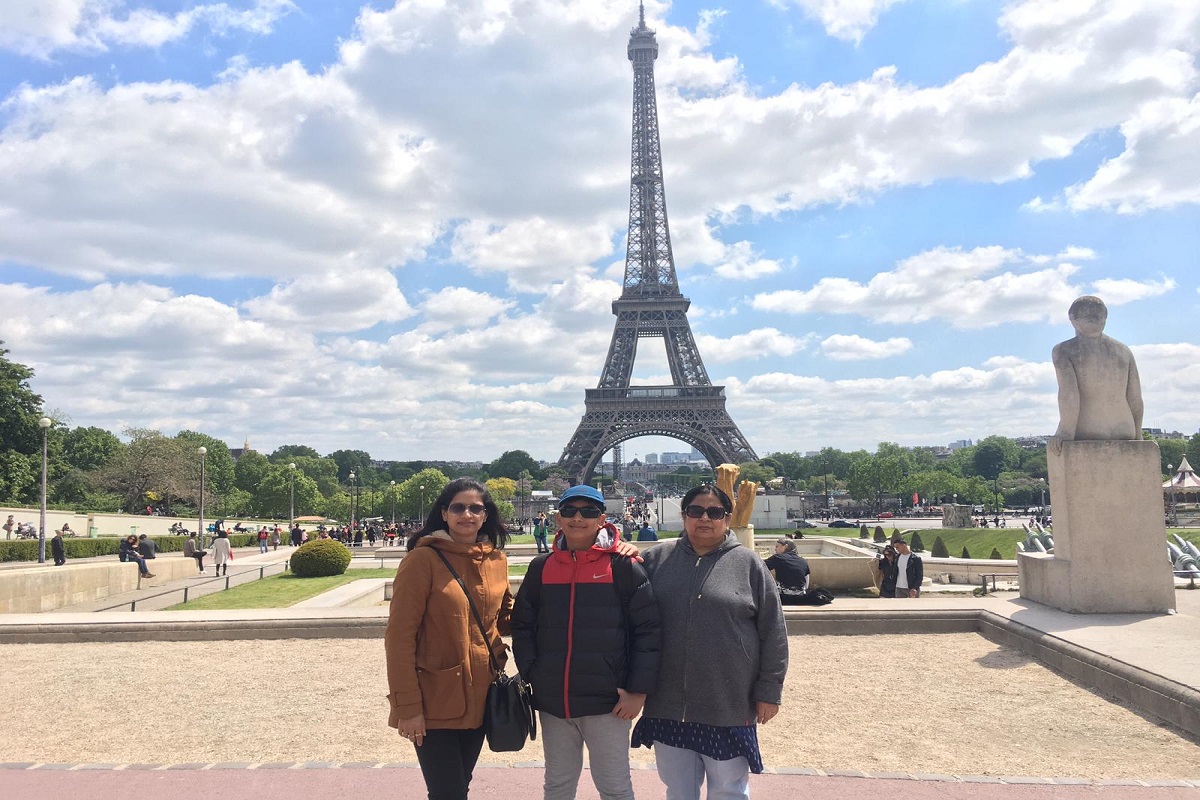 Q:- Tell us about the organizations that you are currently associated with?
A:- Currently I am not associated with any organization except Motivagers Club, but we have a group of retired people who are interested in social work without showing it to others. We prefer to work for needy who can't afford education. I teach underprivileged children and provide them with books, stationery, and school fee at times. I prefer donating things to orphanage on several occasions.
Q:- Being a working-woman throughout your life, how do you manage things post-retirement?
A:- After retirement and completing all my responsibilities, my goal is to be physically, mentally, and emotionally strong and I try to read books, solve puzzles to stimulate my brain. Regular socialization is another goal of my life to break the monotony and keep depression away. I try my level best to make an independent living and manage my own things.
Q:- What will be the first thing you will do once the world is free from Corona?
A:- Firstly, to go for a long drive, do some window shopping at my favorite market places. Secondly, will meet my friends over a cup of coffee and if possible watch movie with them.