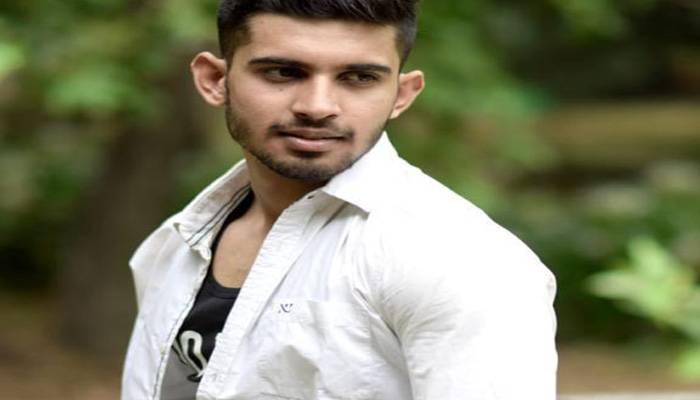 Anmol Gugnani: His love for 'Fitness' and 'Social Services' is impeccable!
New Delhi: Anmol took admission in college of vocational studies which is one of the top ranked college of delhi university situated in south Delhi. Anmol opted for marketing management and retail business course (MMRB) which is marketing orirtend course which helps in business in future . After taking admission in college , anmol entered in a new atmosphere where there are many things that are not known to him . Anmol made many friend in the first year.
Many were attracted towards him due to his nice nature and good speaking skills . Anmol joined many college societies which worked for the betterment of the college and students some of them are NSS, rotary club and many more. Besides this Anmol become part of all the cultral programmes held in college.
In the second year Anmol become head in may societies and conducted many events in the college in fields of fitness , health , tech and gaming , tree plantation drive and many more . Mang students started following him joined with him as a team for the betterment of the college and society too. Anmol passed second year with a great result .
Then in beginning of third year Anmol decieded to stand in college elections as many friends want to see him as their leader who can express their demands to the college authorities. Anmol had a good support system and a good friend circle.
Anmol too wanted to do something for the betterment of college and students . Finally conducted election in the third year for the post of vice president. Students support finally win Anmol won election with a great vote margin . Many celebrations were made after the winning of elections . After winnig election Anmol done Many social activities done my him such as helping flood victims in kerela . Tree plantation drive , cleaniness drive and rallies in delhi, distribution of hand sanitizers mask to poor people free of cost and worked on many social issues of the society.
ALSO READ: Nawazuddin Siddiqui under quarantine with family in Uttar Pradesh!
Keep yourself updated with latest news through Newstrack App. To download App from Google Playstore visit here - Newstrack App