UP Assembly Polls: 65 per cent voting recorded at the end of first phase
Lucknow: First phase of Uttar Pradesh Assembly election recorded an approximate of 65 per cent of the votes in 73 constituencies of the as it ended at 1700 hours .
Polling for the seven-phase assembly election began from the western region of the state and a total of 2.59 crore electorate had voted to decide the fate of 839 candidates in the first phase of Uttar Pradesh Assembly Elections, spread across 15 districts and 73 constituencies.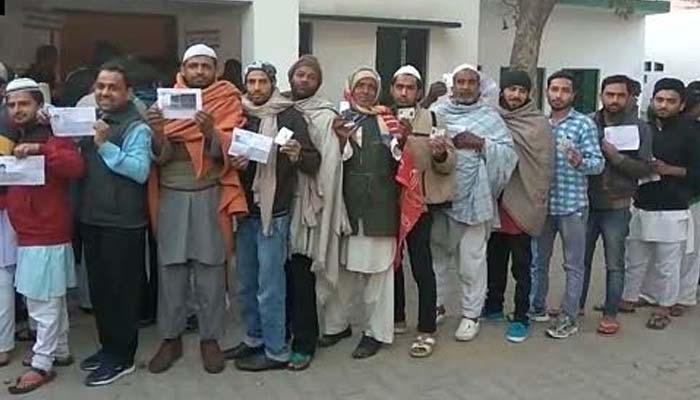 Out of the 2.5cr voters, about 1.4 crore are men, 1.17cr are women and 1508 belong to the third gender.
Districts to go for polls include: Shamli, Muzaffarnagar, Baghpat, Meerut, Ghaziabad, Gautambuddh Nagar, Hapur, Bulandshahr, Aligarh, Agra, Mathura, Hathras, Firozabad, Etah and Kasganj.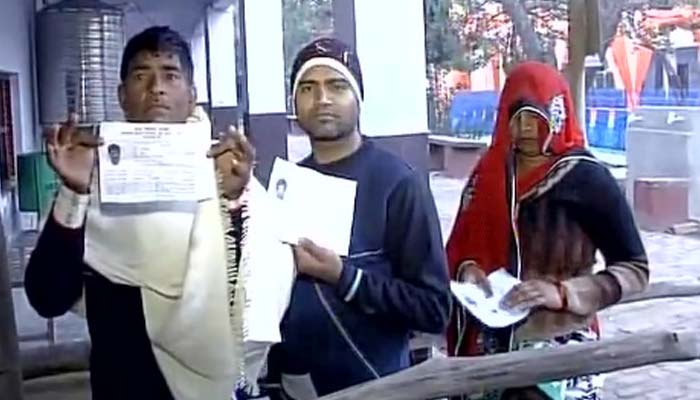 Election Commission has set up a total of 14,514 polling booths with elaborate security arrangements which includes 6000 paramilitary personnel, cctv cameras at sensitive polling centres.
Highlights of first phase voting in UP:
- Sahibabad is he largest constituency in terms of electorate, while Jalesar is the smallest.
- Agra South will observe the maximum number of 26 candidates, while Hastinapur has the minimum six candidates.
- Special arrangements have been made to bring voters to the polling booths.
- E-rickshaw will run for the elderly voters.
- Special contributions will be made by the students of NCC.
- Private hospitals will give cashless treatment to voters in case of any medical emergency.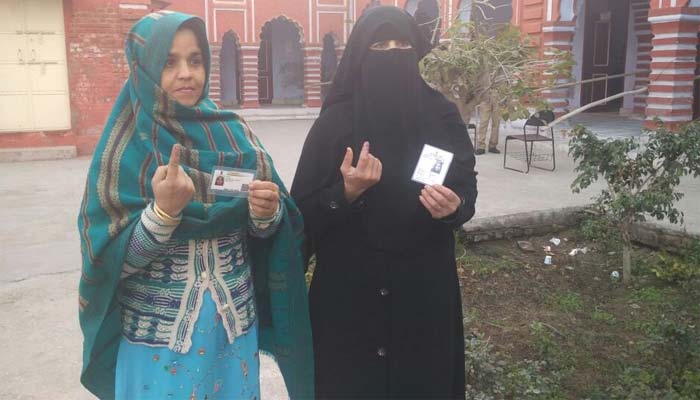 Prominent candidates:
- Sangeet Som (BJP candidate from Sardana)
- Suresh Rana (BJP candidate from Thana Bhawan – Shamli)
- Laxmikant Bajpai (BJP candidate from Meerut)
- Atul Pradhan (SP candidate from Meerut)
- Pradeep Mathur (Congress candidate from Mathura)
- Mriganka Singh, daughter of influential BJP leader Hukum Singh (BJP candidate from Kairana)
- Rahul Yadav, son-in-law of RJD chief Lalu Prasad Yadav (SP candidate from Gautam Buddh Nagar)
- Pankaj Singh, son of Union Home Minister Rajnath Singh, (BJP candidate from Noida)