Taj Mahal: ASI makes 'epitome of love' look like dumping yard
Agra: Owing to negligence of the Archaeological Survey of India (ASI) officials, a part of the Taj Mahal premises in Agra city of Uttar Pradesh has been converted into 'dumping yard'.
Previously, a private company called PG Fibre was given the cleaning contract by ASI. The contract was, however, expired and never extended, resulting in a mound of litter within the Taj Mahal's premises.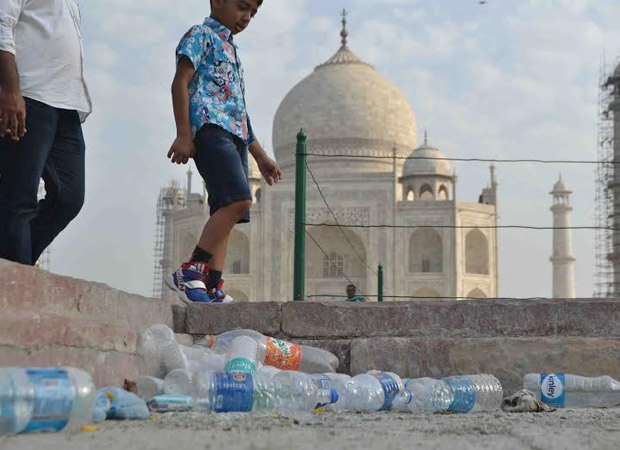 Highlights:
Shoe-covers and water bottles thrown by the visitors into trash-bins are then dumped at a part of the historical monument, which was earlier cleared by contracted company.
Ever since the contract was over, that part of the Taj Mahal looked nothing less than a dumping ground.
Surprisingly, it was not even paid heed by the Agra district magistrate (DM) Pankaj Kumar and principal secretary Navneet Sehgal, who visited the monument on Monday last with World Bank officials.
Also Read: Midges make Taj Mahal look shabby, leaving greasy-green spots