PM Modi embarassed UP govt; website info dubs state as Marusthal
The Prime Minister stated that the state's official website itself describes it as the place where life is short and uncertain. "It has been written on the UP government's website (www.up.gov.in) that life in UP is short and uncertain, in this respect UP resembles Saharan Africa
Maharajganj/Deoria: Uttar Pradesh government's official website became the target of Prime Minister Narendra Modi while he was addressing an election campaign rally on Wednesday. The premier pointed out a few lines from the site that described UP as 'Marusthal' (uninhabitable).
The Prime Minister stated that the state's official website itself describes it as the place where life is short and uncertain. "It has been written on the UP government's website (www.up.gov.in) that life in UP is short and uncertain, in this respect UP resembles Saharan Africa," stated PM while attacking CM Akhilesh Yadav's 'Kaam Bolta Hai' slogan with his 'Karnaama Bolta Hai' remark, in Maharajganj on Wednesday.
Here is What the PM was Talking about: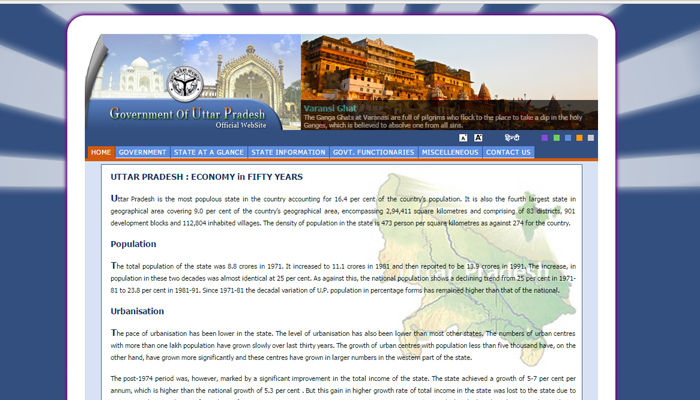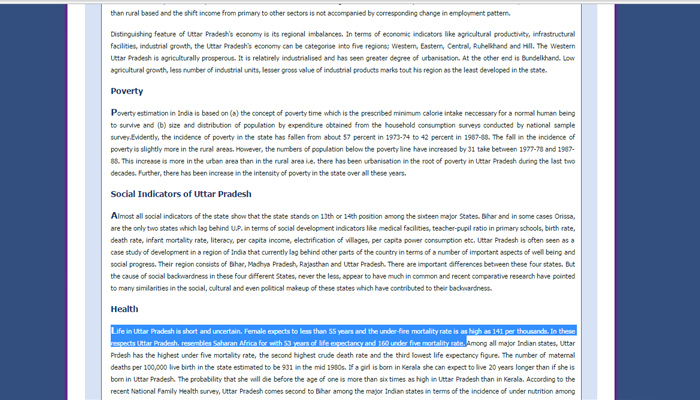 What PM Modi stated about Indian GDP:
The entire country knows that being educated in Harvard University is not sufficient to change the nation's destiny.

While they are busy talking about luxuries like education at Harvard University, I talk about my motherland and believe in taking its economy to great heights.

Few are misleading by saying we have hampered the country's growth. But GDP data released yesterday clearly states India's shining story.
What he said in Deoria:
People have made BJP victorious in the 5 phases that took place, you only have to give us a bonus in the 6th and 7th phase.

I started Swachh Bharat Abhiyan across India, but people of UP took it to another level by cleaning all dirt from politics in the state.

UP government never gave a thought to safety of people. We will ensure proper law and order situation.

Cong has talented people who will sell coconut juice in London and set up potato factories in UP. Who will save you from them?

One has expertise in ruining the country, other has expertise in ruining UP. What will happen if they come together?