Mulayam Singh Yadav justifies firing on Hindu Karsevaks
Lucknow: Samajwadi Party (SP) President Mulayam Singh Yadav on Saturday expressed regret over his order of firing on the Hindu Karsevaks in early 1990s during Ram temple movement at Ayodhya but maintained it was necessary at that time.
"Several casualities had taken place in the firing but it was very much needed in order to sustain national unity," he said while addressing a gathering on the launch of a book in the state capital in the presence of Uttar Pradesh Chief Minister Akhilesh Yadav. The noted writer and poet Gopal Das Neeraj was chief guest in the function also attended by senior journalist Ved Pratap Vedic.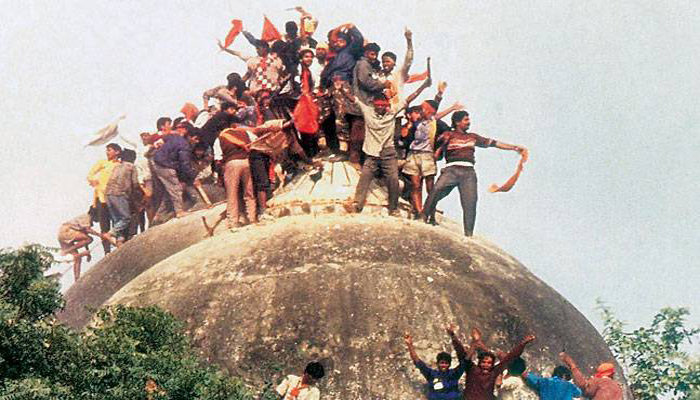 Reiterating his secular credentials, Mulayam Singh recalled how he was repulsed in the Lok Sabha by Bharatiya Janata Party members for Ayodhya incident.
What else he said:
When I stood up to speak in Lok Sabha, I was booed by BJP members who called me as murderer of mankind.

Still, I stand by my decision as it was the right thing to do at that moment.

People, at large, are still unaware of the real facts about the incident.

I would not have bothered had the causalities been even more than the actual number of sixteen.

My concern was to protect secular fabric and save the society from division on communal lines.
Also read: Transfer of Lucknow DM finds unusual place on the social media