Weather Update: Minimum Temperature Likely to Increase in Uttar Pradesh, Delhi, Rain in Ladakh
The sky has started brightening due to the effect of north-westerly winds blowing in the northern areas of the country.
New Delhi: After looking at the weather activities of the past few days, if we look at the current situation, then we can say that there is not much movement in the weather in all the four parts of the country at this time. But let us tell you that in the coming time, one after the other western disturbances will knock in North India, due to which rain will be seen once again from the mountains to the plains.
Weather Updates:
That is, the rainy season and the arrival of western disturbances are not over yet. Weather experts are linking it to climate change when the winter sequence does not break from February to March. Therefore, it is expected that in the coming days also, there will be a lot of rain in the country. Talking about February 13, a circulation was made over South India, over the Bay of Bengal and Arabian Sea, its effect is visible here in the form of clouds. Similarly, there is no active weather system over Northeast India at present.
Clear sky in Uttar Pradesh, Rajasthan:
The sky has started brightening due to the effect of north-westerly winds blowing in the northern areas of the country. Due to the same reason, bright sunshine is being seen in cities like Punjab, Haryana, Delhi, Uttar Pradesh, Rajasthan etc. Moderate to dense fog will also be seen over Uttar Pradesh, Punjab etc., as well as over many areas of Bihar, Jharkhand, West Bengal.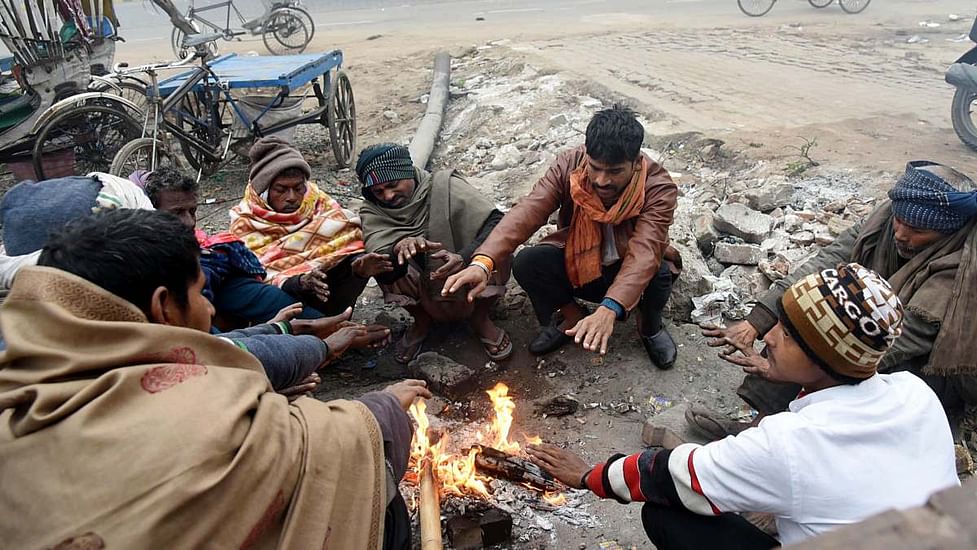 Dense fog was seen in all the areas of Rajasthan and Madhya Pradesh. Dense fog is also being seen in Odisha, Chhattisgarh and Jharkhand. Today i.e. on February 13, a Western Western Disturbance is reaching India, due to its effect, light rain can be seen in the mountainous areas of North India from Gilgit, Baltistan and Muzaffarabad to Ladakh and some areas of Jammu and Kashmir. It won't rain much.
In Himachal Pradesh, the weather will remain mainly clear and dry at places like Shimla, Chamba, Una, Dharamsala, Lahaul Spiti etc. Similar situation will be seen in Uttarakhand also, the weather of Chamoli, Uttarkashi, Gangotri, Yamunotri, Kedarnath, Badrinath, Joshimath, Nainital, Hrishikesh etc. will remain dry.
Stay tuned with the newstrack to get fastest updates. Click @englishnewstrack to follow us on Facebook and @newstrackmedia to follow on Twitter.