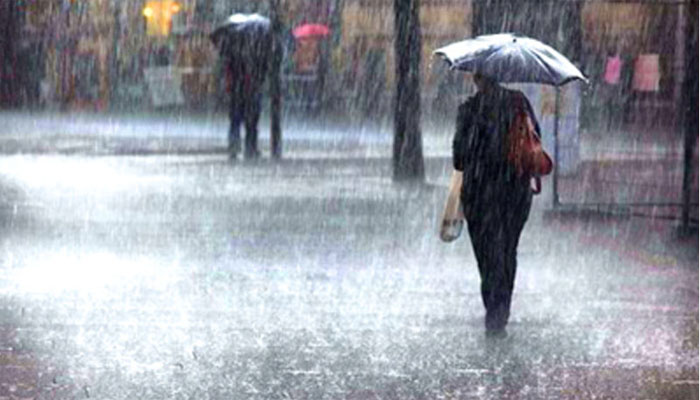 Rain Alert (PC: Social Media)
New Delhi: In many states of the country, people are facing humidity due to light rain and sunshine. People are waiting for rain. In many areas, there has been heavy rain with thunderstorms, but the humidity has not got relief. However, people are expected to get relief from the heat in the coming days.
Heavy rain northwestern region :
A low pressure area is forming in the northwestern region of the Bay of Bengal. Due to this, there may be heavy rain in the next few days. According to the Indian Meteorological Department, heavy rains may occur on 19 and 20 September, while an effective low pressure area in the Bay of Bengal will come from Myanmar on 20 September.
ALSO READ: LIVE: Rajya Sabha proceedings adjourned for 30 minutes
Due to this low pressure, the farewell of this monsoon season will be accompanied by heavy rain. Due to this system, good rains may occur at many places in the coming days. Let me tell you that this system will not only be built in the Bay of Bengal, but it will develop with the effect of Typhoon Knoll, which is causing havoc on South-East Asian countries.
IMD issues rain alert:
After wreaking havoc on many countries, this system will enter the Bay of Bengal on 20 September. Its capacity would then be that of the deep low pressure area. According to the current situation, this system can convert to depression capacity in about 36 hours after reaching the Bay of Bengal.
ALSO READ: RJD MLA says Sushant wasn't 'Rajput', BJP slams after casteist remark
It is expected that on 21 September it will move from the coastal parts of West Bengal and North Odisha to the interior parts, moving in the western direction in the Bay of Bengal. Its approach will also be western on the ground and it will come towards Chhattisgarh and Madhya Pradesh.
Stay tuned with the newstrack to get fastest updates. Click @englishnewstrack to follow us on Facebook. and @newstrackmedia to follow on Twitter.
Keep yourself updated with latest news through Newstrack App. To download App from Google Playstore visit here - Newstrack App