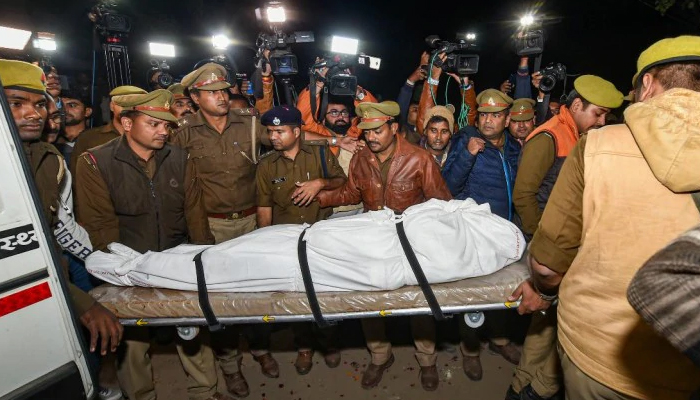 Lucknow: Ahead of the death of Unnao rape victim, her family has refused to cremate the 23-year-old woman's body until the Uttar Pradesh Chief Minister Yogi Adityanath visits them.
ALSO READ: U'Khand: Priests to go on fast unto death against Chardham shrine board
The family is adamant on not cremating the body that reached the Unnao village on Saturday evening until the chief minister promises action.
The woman passed away on Friday night after suffering from 90 per cent burns. She was set on fire by five men on Thursday while she was on her way to Raebareli for a hearing of the rape case she had filed against the same men.
ALSO READ: Citizenship Bill against concept of equality, says BSP leader
The family has decided to bury the body of the woman instead of cremating her. The body, wrapped in a white cloth and surrounded by family and heavy security cover, reached the village around 9 pm on Saturday.
Emotions ran high as her brother and other family members brought back the body from Delhi's Safdarjung Hospital where she breathed her last on Friday night.
However, Labour Minister Swami Prasad Maurya handed over a cheque of Rs 25 lakh as ex-gratia compensation to the father of the Unnao rape victim.
ALSO READ: Justice can never be instant, loses character when it becomes revenge: CJI