Is Congress VP Rahul Gandhi on a wild goose chase?
New Delhi
:
The charge of corruption levelled by young Congress leader, Rahul Gandhi, against Prime Minister Narendra Modi, has come in for criticism by several newspaper editors and television anchors . The basic question each one of them asking is : should a national party leader publicly level a charge against a Prime Minister which has been found " baseless" by the highest court of the country? Going by their reaction the answer is a big NO.
What is worse, the Gandhi scion had claimed before the accusation that there would be an " earthquake" if he is allowed to speak in parliament on the issue. He could not speak in the Lok Sabha due unusual daily noise created on some other issues which led to virtual wash-out of the winter session, but when he spoke about it outside there was not even a whimper. The general public reaction was unsupportive.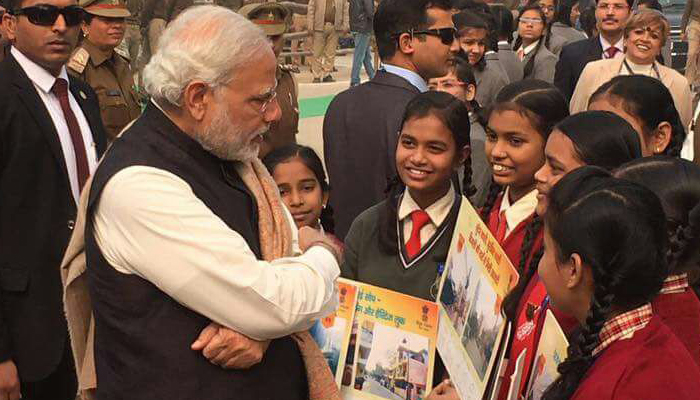 Most of the newspapers did not take it kindly too. Under the heading,' Stop muck raking', editorial of a national English daily said : " Congress vice- president Rahul Gandhi cut a sorry figure when he chose to fling personal and flimsy allegations of corruption at Prime Minister Narendra Modi". Some others were not so mild.
The main reason for his criticism is that he was not the first person to make this kind of allegation. The charge of corruption was first made by an advocate-activist Prashant Bhushan a few months ago. It was followed up by a chief minster who is known more for all the wrong reasons.
The issue was also raised in the apex court, the Supreme Court. The Court described the charge as " non-authentic" and fictitious" and refused to entertain it not once but twice. Still, it was not given a nice burial. The likes of Delhi chief minister Arvind Kejriwal, who is already facing a defamation case filed by union finance minister Arun Jaitley, made the same accusation again and again.
It is in this light that a TV anchor asked: should any serious charge like this without concrete evidence levelled against a man who holds the highest political office of the land ? " It is falling politically very low", some other commented.
The problem, perhaps ,is that there is no public outcry against this kind of wild allegation and the courts take a very long time to wind up the defamation cases. It's time we gave another thought to this kind of low-level political utterances against any public figure without proper evidence.