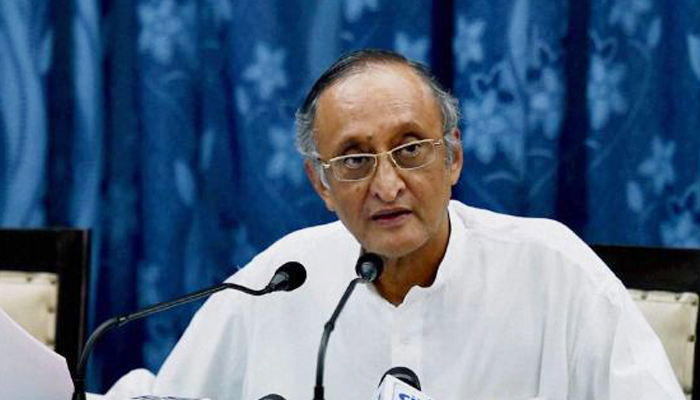 Lacunae in GST pushing hawala transactions: Bengal Minister
Kolkata: In the wake of reports of deposits by Indians soaring in the Swiss banks last year, West Bengal Finance Minister Amit Mitra on Saturday claimed hawala transactions have seen a rise due to failure of GST's automatic digitised process.
According to the design of the indirect tax system, GSTR 1, which is a form to be filled and uplinked, represents sales value figures, while GSTR 2 forms, which represent purchase figures, are self-populated, he said.
Speaking on Facebook Live to mark one year of Goods and Services Tax (GST) roll-out in the country, Mitra, who is a also member of the GST Council, said a short form GSTR 3B was introduced and that form was "not backed by invoices".
"Here, I make a claim. As a result of (GSTR 3B) not being backed by invoices, not only are we going completely manual, hawala transactions have increased massively, according to our studies … because you are not putting invoices and there is no way to check it," Mitra said.
Referring to soaring Indian deposits in Swiss banks, he said: "Hawala transactions have increased due to the failure of the GST's automatic digitised process. Nobody wants to talk about it."
Also Read: Nation must unite to protect children: Rahul on Mandsaur gang rape
According to media reports, after falling for three years in succession, money parked by Indians in Swiss banks rose 50 per cent to Swiss francs 1.02 billion in 2017 over the previous year.
"Export refunds are not happening and exports are under stress. Some three lakh refund applications are waiting (to be processed)," said Mitra who served as the Chairman of Empowered Committee of State Finance Ministers.
He alleged about Rs 2 lakh crore, which was lying in the Central government's coffer, is waiting to be disbursed.
"Why was Rs 2 crore held by the central government in its coffer? It should have been refunded to the people," he added.
Keep yourself updated with latest news through Newstrack App. To download App from Google Playstore visit here - Newstrack App