Indian Army in action as terrorists trapped inside govt building  
Srinagar: Heavy gunfire exchanged between Indian Army and few terrorists who are reportedly inside Entrepreneur Development Institute (EDI) building in Pampore near Srinagar.
The building has been cordoned off and security men are conducting search operation.
"The militants were trapped inside a building in the JKEDI complex near Pampore town," a senior police officer said. "Security forces surrounded the building and all escape routes of the militants were sealed," he added.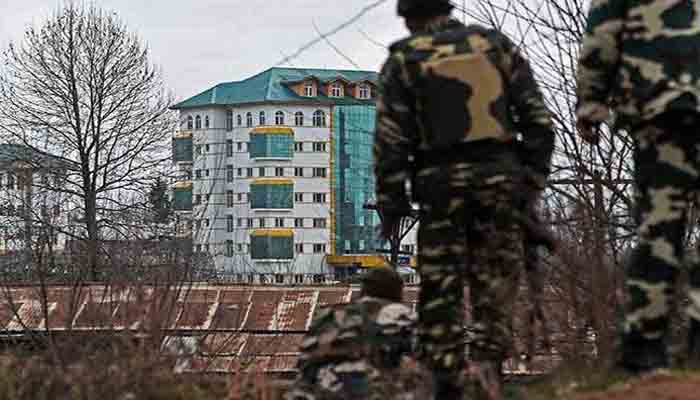 They set the building on fire to gather the attention of Army. One soldier has been injured in the ongoing firing.
Earlier, in February, the same complex witnessed fiery gunfight in which three paramilitary commandos were martyred killing three terrorists. One civilian had also lost his life in the mishap.
Also read: Suspected radioactive substance leaked at IGI airport; no casualties
Also read: Pakistan exposed: Proof of Indian Army's surgical strike here